Asparagus Pita Pizza Recipe
Credit: Christie Connelly
I just love this simple vegetarian pizza dinner — perfect for Meat-Free Monday's (a campaign that encourages us to try one meat-free day a week for reasons of health and the environment). Try finely slicing the asparagus into rounds if the chunky pieces are too much for you, or add a salty element by scattering over some olives or feta.
Serves: 4
4 wholemeal pita pockets
4 tbsp organic tomato paste
20 fresh oregano leaves
1 cup grated mozzarella cheese
12 asparagus spears
Salt & pepper
4 tbsp cold-pressed olive oil
Heat oven to 200ºC. Place pita bread rounds on non-stick baking tray. Spread each with 1 tbsp of tomato paste and sprinkle with 5 oregano leaves.
Sprinkle mozzarella evenly over all four. Snap woody ends off asparagus, break into 3 pieces each and arrange on top. Season generously with salt and freshly ground pepper.
Place tray on top shelf of oven and bake for 10 mins until cheese has melted and bases are crisp. Drizzle with olive oil to serve.

Discover organic at our Wellbeing Directory

Like what you read? Sign up for a weekly dose of wellness






MORE INSPIRATION
Chocolate Pots Recipe
This is a fantastic recipe to put together quickly so you have a tasty chocolate dessert. Enjoy our delicious Chocolate...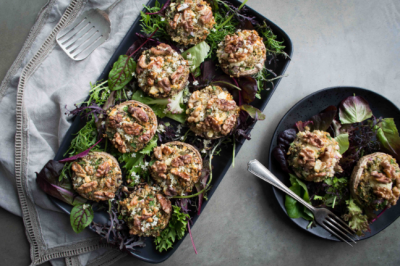 Quinoa-Stuffed Mushrooms Recipe
The combination of protein from the quinoa, carbohydrate via the vegetables and essential fats from the walnuts makes this one...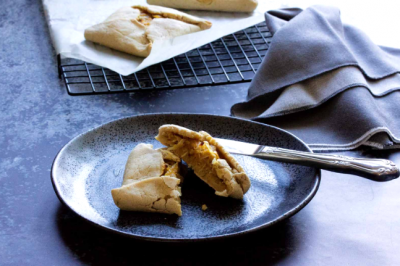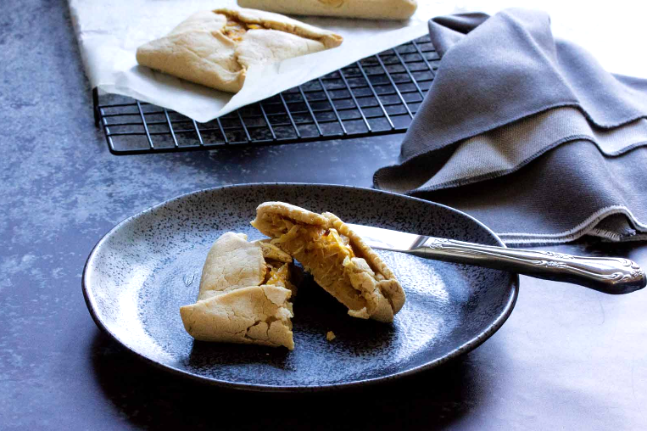 Onion Cake Recipe
Have you ever tried a German onion cake? Traditionally, they are prepared with white wheat flour and a cream and...
Pho Chay Recipe
A Vietnamese delight, pho is a popular dish that's versatile and delicious. Pho chay is the vegetarian version and, despite...