Blackberry and Blueberry Tart Recipe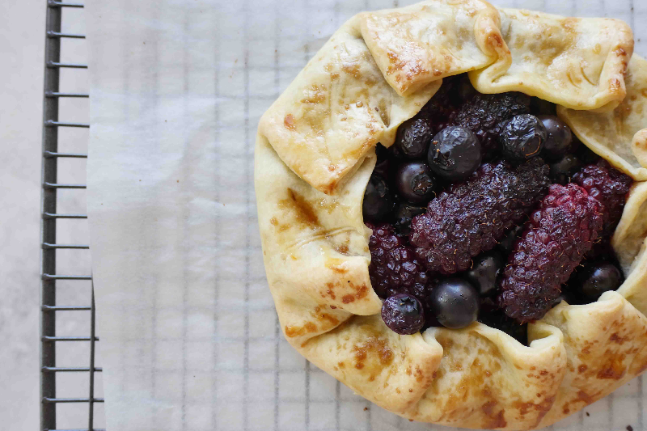 Credit: Lisa Guy
Berries are a fantastic source of protective antioxidants that fight free-radical damage in the body, offering protection against chronic illnesses such as cardiovascular disease and cancer. Berries are also a skin-loving food that helps to prevent premature ageing.
Makes: 4 tarts
1 punnet blueberries
1 punnet blackberries
3 tbsp coconut sugar
4 sheets shortcrust pastry, thawed
1 egg
1 tbsp coconut sugar, for topping
Coconut or natural yoghurt, to serve
Preheat oven to 200°C.
Place blueberries and blackberries in medium bowl and toss with coconut sugar.
Cut pastry into 4 quarters.
Divide berry mixture evenly into each quarter.
Bring edges of pastry up, folding them over a little so berries are half covered.
Brush pastry with egg and sprinkle with coconut sugar.
Bake for 35–40 mins or until golden-brown.
Serve warm topped with yoghurt.

Discover organic at our Wellbeing Directory

Like what you read? Sign up for a weekly dose of wellness






MORE INSPIRATION
Chocolate Pots Recipe
This is a fantastic recipe to put together quickly so you have a tasty chocolate dessert. Enjoy our delicious Chocolate...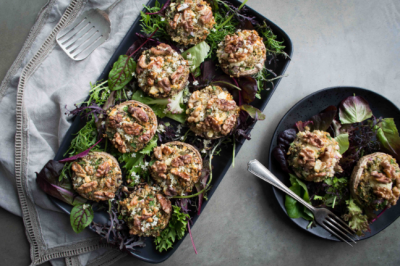 Quinoa-Stuffed Mushrooms Recipe
The combination of protein from the quinoa, carbohydrate via the vegetables and essential fats from the walnuts makes this one...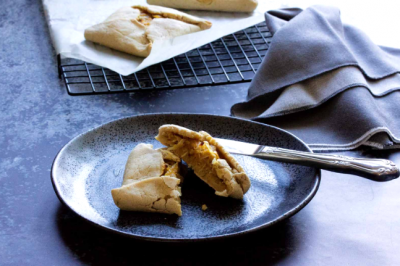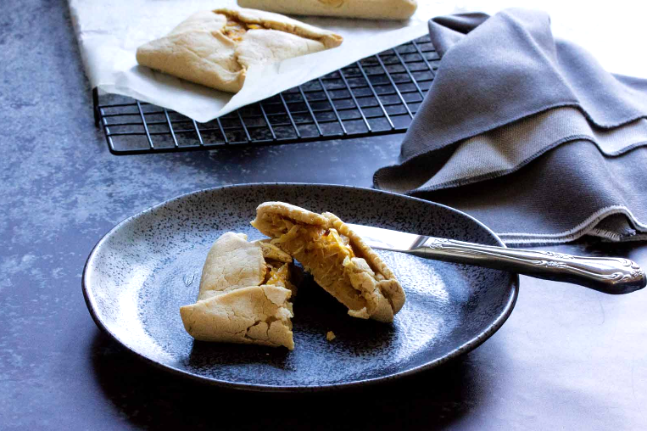 Onion Cake Recipe
Have you ever tried a German onion cake? Traditionally, they are prepared with white wheat flour and a cream and...
Pho Chay Recipe
A Vietnamese delight, pho is a popular dish that's versatile and delicious. Pho chay is the vegetarian version and, despite...