Blackberry and Blueberry Tart Recipe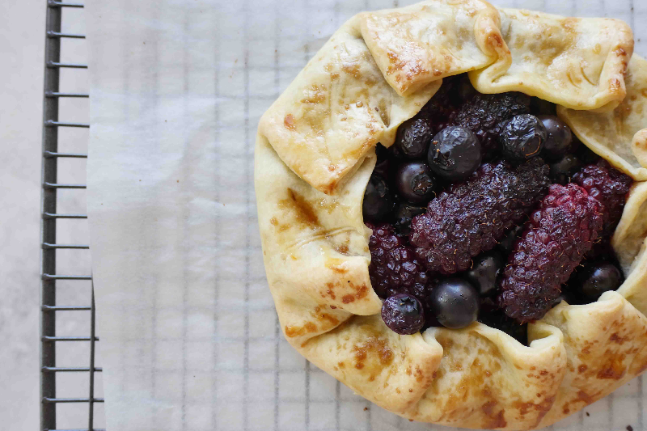 Credit: Lisa Guy
Berries are a fantastic source of protective antioxidants that fight free-radical damage in the body, offering protection against chronic illnesses such as cardiovascular disease and cancer. Berries are also a skin-loving food that helps to prevent premature ageing.
Makes: 4 tarts
1 punnet blueberries
1 punnet blackberries
3 tbsp coconut sugar
4 sheets shortcrust pastry, thawed
1 egg
1 tbsp coconut sugar, for topping
Coconut or natural yoghurt, to serve
Preheat oven to 200°C.
Place blueberries and blackberries in medium bowl and toss with coconut sugar.
Cut pastry into 4 quarters.
Divide berry mixture evenly into each quarter.
Bring edges of pastry up, folding them over a little so berries are half covered.
Brush pastry with egg and sprinkle with coconut sugar.
Bake for 35–40 mins or until golden-brown.
Serve warm topped with yoghurt.