Fragrant Chicken Broth with Tofu Recipe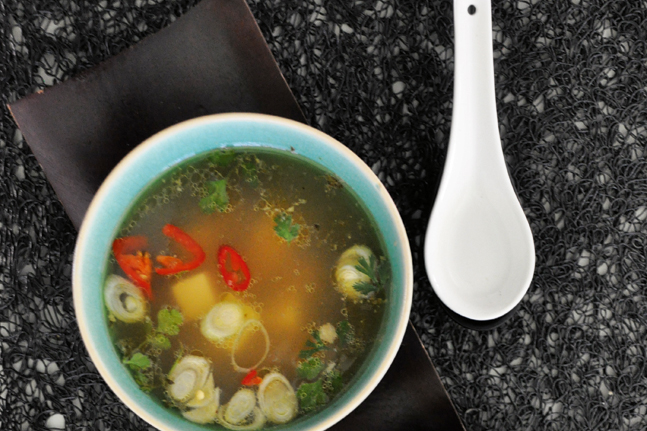 Credit: Raquel Neofit
This fragrant chicken broth is perfect when you're under the weather. There's so much goodness in this bowl that just the aroma makes you feel better.
Serves: 2
600mL chicken bone broth or vegetable stock
100g silken tofu, cubed
6 sprigs fresh coriander, roughly pulled apart
1 red chilli, thinly sliced
2 spring onions, thinly sliced
Bring broth to almost boiling point in small saucepan then add tofu.
Remove from heat, divide between two bowls, add coriander, chilli and spring onion.
Serve immediately.
MORE INSPIRATION
Sesame Tofu Skewers Recipe
Sesame tofu skewers make the most delicious and guilt free entrees! Try our recipe today
Scrambled Turmeric Tofu Recipe
Tofu provides a good dose of the important bone-building minerals, calcium and phosphorus. Taste the scrambled turmeric tofu recipe!
Honey-Glazed Tofu Recipe
The advantage of using tofu is that it really soaks up the flavour around it! Try our honey-glazed tofu...