Lamb, Mint & Raisin Meatballs
Lamb, Mint & Raisin Meatballs
These are a great snack at a kids' party, especially if you also have adults attending. They are tastier than just plain meatballs, but not so unusual in flavour that kids won't enjoy them.
Makes: 25 small meatballs
GF
500g lamb mince
¼ cup sultanas, chopped
1 tbsp dried mint
1 tbsp ground cumin
1 tsp sea salt
1 clove garlic, crushed
Preheat oven to 200°C and line baking tray with baking paper.
Place lamb mince, chopped sultanas, dried mint, ground powder, sea salt and garlic in bowl and mix together until well combined.
Take small amount of mixture, roll into ball and place on baking tray. Continue this process until all of the mince mixture is used and there are approx. 25 meatballs.
Bake for 15 mins, then change the oven setting to grill setting and cook under grill for 5 mins until nicely coloured.
MORE INSPIRATION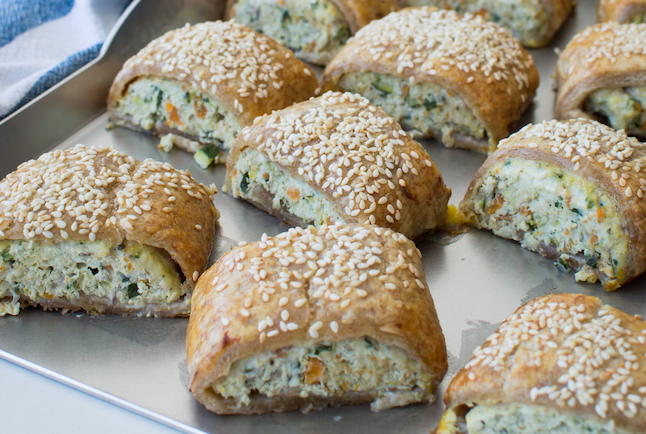 Chicken, Thyme, Vegetable Sausage Rolls
These sausage rolls are simple to make and are sure to become a kid's party favourite. They make a great...
Pumpkin Bread Recipe
This pumpkin bread is nutrient-rich, high in protein and fibre, free from grains and gluten and can be made dairy-free....
Chocolate Cherry Bites Recipe
These healthy chocolatey, cherry and coconutty raw, refined sugar-, gluten- and dairy-free treats are perfect bite-sized snacking.