Mango Lassi Recipe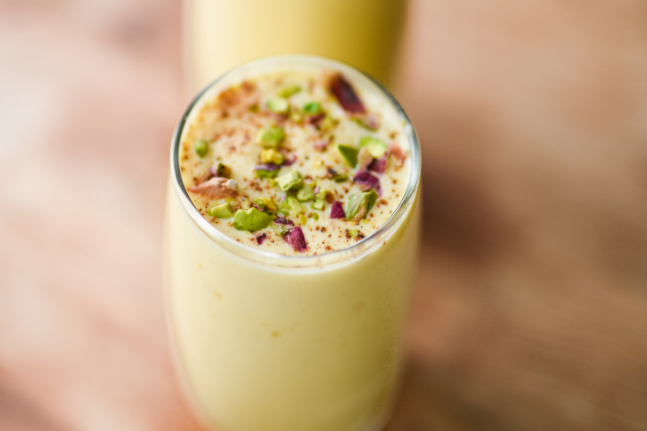 Image: Lisa Holmen
Mango is one of the most popular fruits in Nepal, which makes this beverage a popular choice. If mangoes are not in season, use frozen mango or mango pulp as an alternative. This recipe is best used with ripe mangoes for a naturally sweet flavour. Add honey if required to sweeten it a little and sprinkle with a dash of ground cardamom.
Serves: 2
GF, V
1 cup plain yoghurt
½ cup milk
1 cup peeled & chopped ripe mango
1 tbsp honey
¼ tsp cardamom powder (optional)
2–4 ice cubes (optional)
Crushed pistachios (optional)
Place yoghurt, milk, mango and honey in a blender and blend until smooth.
Serve over ice cubes and sprinkle with a pinch of ground cardamom and crushed pistachios.