Mini Black Forest Cakes Recipe
Credit: Danielle Minnebo
This is a healthy twist on the traditional black forest cake. We've made them into bite-size pieces, but you can make it as one big cake if you prefer.
Makes: 8 mini cakes
Chocolate Cake
85g blanched almond meal
50g tapioca flour
145g coconut palm sugar
40g coconut flour
35g cacao powder
1 tsp baking powder
2 eggs
75g olive oil
150mL almond milk


Cream Filling
200g plain coconut yoghurt
2 tbsp cacao powder
1 tbsp honey


50g frozen cherries, defrosted
50g dark chocolate buttons
Preheat oven to 180°C. Grease and line brownie tray.
Add almond meal, tapioca flour, coconut palm sugar, coconut flour, cacao powder and baking powder to bowl and mix until combined. Add eggs, olive oil and almond milk and mix to smooth batter. Pour mixture into brownie tray and bake for 20 mins.
While cake is baking, prepare cream filling. Add coconut yoghurt, cacao powder and honey to bowl and mix until just combined. Don't over-mix as it will go very stiff. Place in fridge until ready to assemble cakes.
Allow chocolate cake to cool completely. Then cut cake into equal square pieces — the size is up to you. I've done smaller squares that allow 2 bites.
Place half the squares on serving platter and top with 1 tsp cream mixture and a cherry. Then top with another square of cake. Top with another tsp cream mixture and another cherry. Press 3 dark chocolate buttons into cream of each cake. Serve dusted with cacao powder.
These will keep in the fridge for 4 days — if they last that long!

Discover organic at our Wellbeing Directory

Like what you read? Sign up for a weekly dose of wellness






MORE INSPIRATION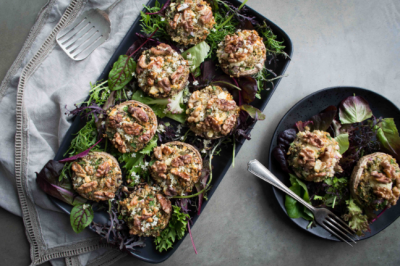 Quinoa-Stuffed Mushrooms Recipe
The combination of protein from the quinoa, carbohydrate via the vegetables and essential fats from the walnuts makes this one...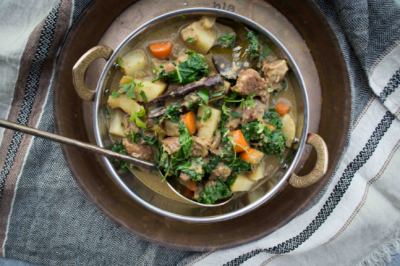 Beef Massaman Recipe
This Beef Massaman is a nutritionally balanced meal offering quality protein, good fats and plant-based carbohydrates to support and nourish...
Seafood Chowder Recipe
This Seafood Chowder Recipe is the perfect one-pot wonder for mid-week meals. It's packed with sweet potato, which is high...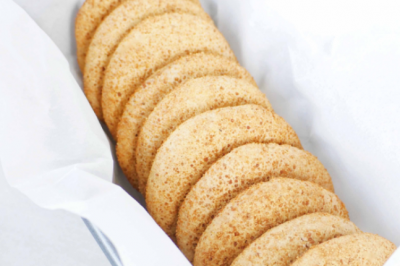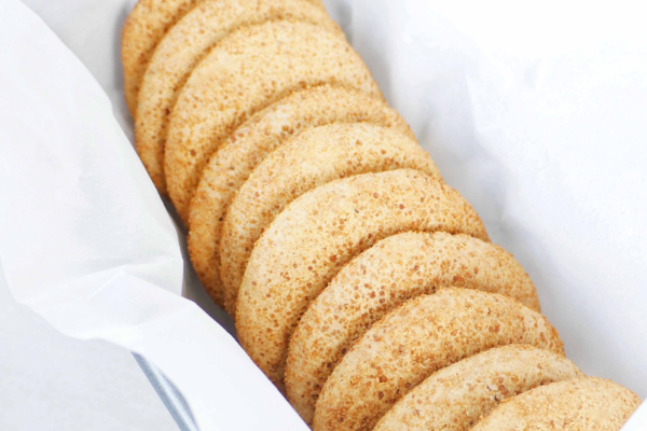 Gluten-free Ginger Cookies Recipe
These delicious gluten-free ginger cookies are a healthy alternative to sugar-laden store-bought varieties. Try them out for morning tea.