Pancakes Hoppers Recipe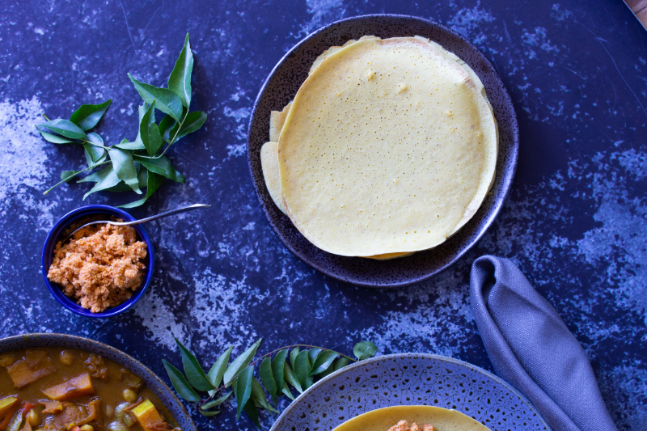 Credit: Danielle Minnebo
This recipe draws inspiration from Sri Lankan hoppers, which are fermented pancakes made from rice flour, served for breakfast with curry and coconut sambol. I have simplified my recipe and added some besan flour (chickpea flour) for both the flavour and protein.
Makes: 8 small pancakes
1 egg
½ cup rice flour
½ cup besan flour (chickpea flour)
1 cup coconut milk
2 tbsp coconut oil
Mix together all ingredients except coconut oil to smooth pancake batter.
Heat ½ tbsp coconut oil in small frypan and add scoop of batter. Cook over medium heat until pancake is crispy and top is cooked. Remove from the pan and continue process until all batter is used.
Serve warm.