Pick-Me-Up Broccolini, Chickpea and Avocado Salad with Miso Dressing Recipe
Credit: Meg Thompson
This delightful salad is an explosion of plant-based protein, gut-loving fibre, healthy fats and a whole slew of vitamins and minerals that really does leave you with extra pep in your step! Plus, you'll love the miso dressing!
Serves: 1–2
Dressing
1 tbsp miso paste
1 tbsp tamari
1 tbsp brown-rice vinegar
Juice ½ lime
Sea salt, to taste


1 bunch broccolini
3 handfuls baby spinach
½ large avocado, sliced
½ cup cooked chickpeas
1 tbsp sesame seeds
Chilli flakes, to serve
Combine all dressing ingredients in small bowl and whisk to combine.
Blanch broccolini in boiling water for only 1 min, then drain.
Combine broccolini with remaining salad ingredients, add dressing and toss gently to coat. Sprinkle with chilli flakes.

Discover organic at our Wellbeing Directory

Like what you read? Sign up for a weekly dose of wellness






MORE INSPIRATION
Beetroot, Maple and Pecans Salad Recipe
The beetroot plant is bursting with so much nourishment and it's super delicious when combined with this tasty dressing and...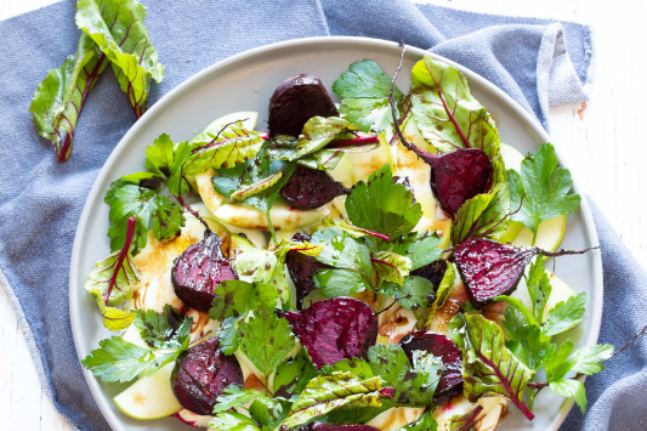 Roasted Beetroot Salad Recipe
Beetroot greens are not to be underestimated. They are rich in antioxidants, potassium, vitamin B6, manganese, copper, vitamin A, calcium...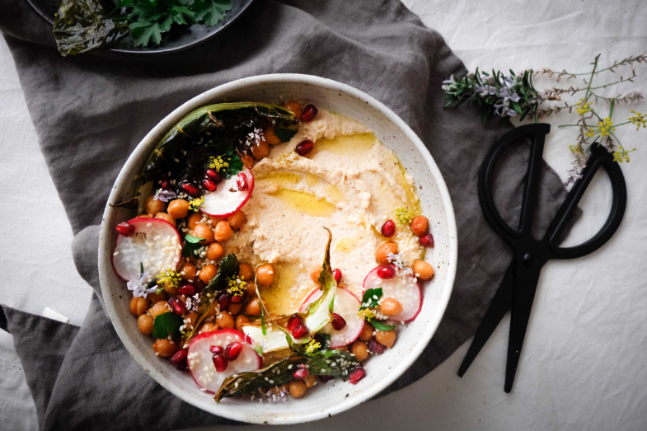 Cauliflower Hummus Recipe
The cauliflower lends a gorgeous nutty flavour and, garnished with some extra roasted chickpeas and veg, the texture is equally...
Vegetable Marrakesh Casserole Recipe
Root vegetables are stars of the spiced casserole! Sweet potato, pumpkin and carrot are simmered in Moroccan-inspired flavours for a...