Roast Sweet Potato, Hummus & Quinoa Poke Bowl Recipe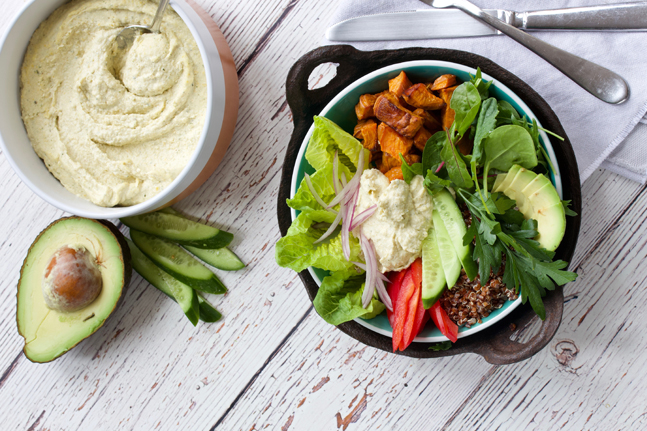 Credit: Danielle Minnebo
New to poke bowls? They'll fast become your favourite lunch! You'll notice that a lot of the components of one poke bowl can be used in another. Enjoy my Roast Sweet Potato, Hummus & Quinoa Poke Bowl Recipe with your family.
Serves: 2
1 cup roasted sweet potato
1 baby cos lettuce
1 cup cooked quinoa
1 cup salad greens
1 cup hummus
1 cucumber, sliced
¼ red onion
½ avocado, thinly sliced
Once again, start with components that take up most space in bowls. Start with roasted sweet potato, baby cos lettuce leaves, cooked quinoa and salad greens, divide between both bowls.
Nestle in remaining ingredients and use to decorate bowls, including hummus, cucumber, red onion and avocado.
Serve immediately.