Seafood Chowder Recipe
Credit: Lee Holmes
This Gluten-free and Healthy Seafood Chowder Recipe is the perfect one-pot wonder for mid-week meals. It's packed with sweet potato, which is high in vitamin B6, and is a good source of vitamin C and vitamin D, as well as iron. Sweet potato helps to support a healthy immune system.
Serves: 4
1 tbsp extra-virgin olive oil
2 brown onions, finely chopped
2 celery stalks, thinly sliced
1 garlic clove, crushed
400mL tin coconut cream
500mL good-quality fish stock
350g sweet potato, peeled & cut into 1cm cubes or spiralised
1 cup fresh or thawed frozen peas500g firm white fish, such as perch or cod, pin-boned, skin removed & cut into large chunks
500g firm white fish, such as perch or cod, pin-boned, skin removed & cut into large chunks
24 mussels, scrubbed well & beards removed
Sea salt & freshly ground black pepper
2 tbsp chopped flat-leaf parsley, to garnish
Heat olive oil in large saucepan over medium heat. Sauté onion for 3 mins, or until it starts to soften, then add celery and garlic and cook for a further 1–2 mins.
Stir in coconut cream, stock and sweet potato. Bring to boil, then reduce heat and simmer for 20 mins, or until sweet potato is soft when pierced with fork. (If using spiralised sweet potato, add for last 5 mins of cooking.)
Stir in peas and fish and cook for 3 mins, or until fish is just opaque.
Add mussels and cook for a further 3 mins, or until mussels have popped open. Discard any that remain closed.
Season to taste with sea salt and freshly ground black pepper.
Serve in deep bowls with parsley scattered over.

Discover organic at our Wellbeing Directory

Like what you read? Sign up for a weekly dose of wellness






MORE INSPIRATION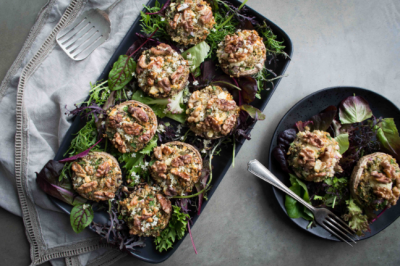 Quinoa-Stuffed Mushrooms Recipe
The combination of protein from the quinoa, carbohydrate via the vegetables and essential fats from the walnuts makes this one...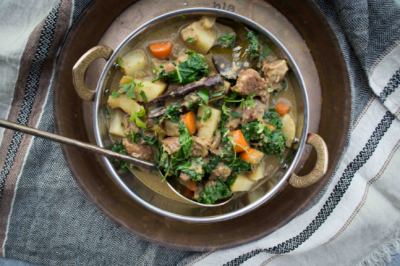 Beef Massaman Recipe
This Beef Massaman is a nutritionally balanced meal offering quality protein, good fats and plant-based carbohydrates to support and nourish...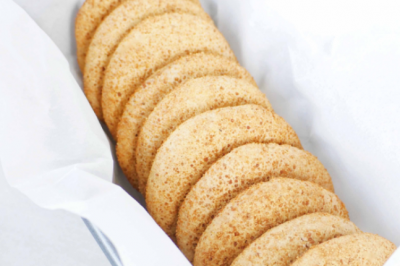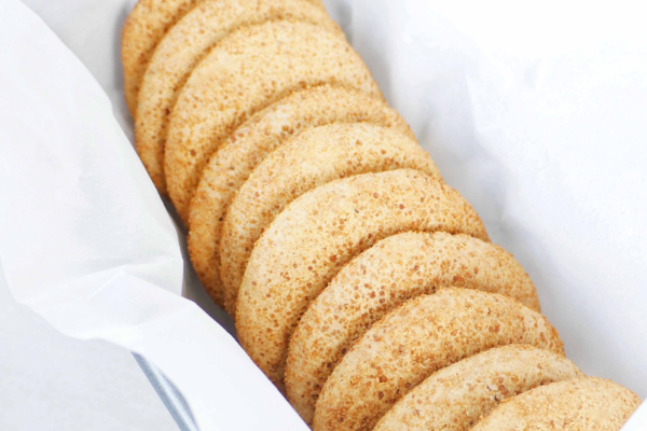 Gluten-free Ginger Cookies Recipe
These delicious gluten-free ginger cookies are a healthy alternative to sugar-laden store-bought varieties. Try them out for morning tea.