Sponsor Recipes: Procal
Credit: Procal
See the recipes below for some of the delicious creations you can make with Procal.
Frozen Yoghurt Popsicles
Serves: 4
1 cup Procal Authentic Greek Yoghurt
3 tbsp pure Canadian maple syrup
Fresh berries (sliced if strawberries)
⅛ tsp vanilla essence
Other add-ins such as chia seeds, coconut flakes, lemon juice
In bowl, stir together all ingredients (and any add-ins).
Fill popsicle holds with yoghurt mixture and place in freezer until frozen.
Smoked Salmon & Sour Cream Appetisers
Serves: 6
1¼ cup Procal Light Sour Cream
1 tbsp wholegrain mustard
2 tbsp fresh chives, finely chopped
1 tbsp fresh dill, finely chopped
2 tsp lemon juice
Salt & pepper, to taste
200g smoked salmon
Chopped chives or dill, to serve
Crusty bread, crackers, pikelets or blinis, to serve
Combine sour cream, mustard, chives, dill and lemon juice in small bowl. Season with salt and pepper.
Spoon a little sour cream mixture on each base and top with some smoked salmon and chives or dill. Season with freshly ground black pepper and arrange on serving platter.
Overnight Peanut Butter Oats
Serves: 1
½ cup steel-cut oats
½ cup Procal Low Fat Milk (depending on how thick you like your oats)
1 tbsp Procal Authentic Greek Yoghurt
1 tsp crunchy peanut butter
1 tsp cinnamon
1 tsp chia seeds
½ tsp vanilla essence
1 small banana, sliced
Toppings
1 small banana, sliced
Handful chocolate chips
Scoop peanut butter
Sprinkle cinnamon
Handful walnuts
Combine oats, milk, yoghurt, peanut butter, cinnamon, chia seeds and vanilla essence in container, bowl or mason jar.
Add banana to oat mixture.
Cover and place in fridge overnight or minimum 4 hours.
Add toppings and enjoy.
Berry Breakfast Parfait
Serves: 1
A few scoops Procal Authentic Greek Yoghurt
1 cup mixed granola
2 cups fresh or frozen berries
Honey
Chia seeds
In cup, layer yoghurt, granola and berries.
Top with honey and chia seeds.
Enjoy immediately.

Discover organic at our Wellbeing Directory

Like what you read? Sign up for a weekly dose of wellness






MORE INSPIRATION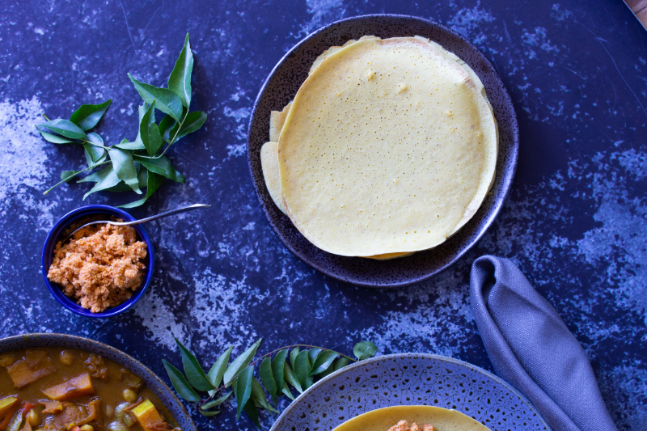 Pancakes Hoppers Recipe
This recipe draws inspiration from Sri Lankan hoppers, which are fermented pancakes made from rice flour, served for breakfast with...
Pumpkin and Cashew Curry Recipe
You can add other vegies or nuts and seeds to this lovely, versatile curry. The warming spices are anti-inflammatory and...
Beetroot, Maple and Pecans Salad Recipe
The beetroot plant is bursting with so much nourishment and it's super delicious when combined with this tasty dressing and...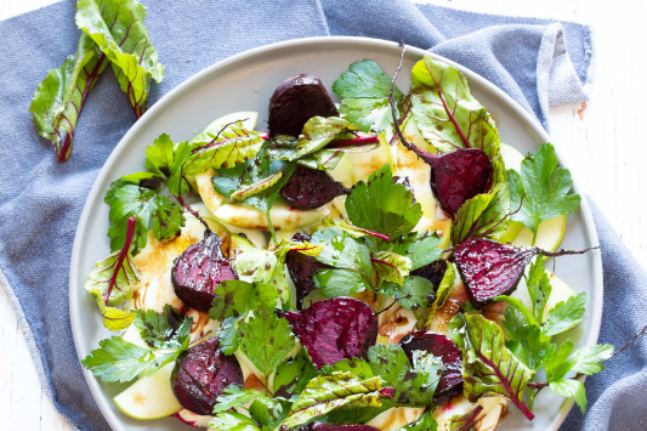 Roasted Beetroot Salad Recipe
Beetroot greens are not to be underestimated. They are rich in antioxidants, potassium, vitamin B6, manganese, copper, vitamin A, calcium...