Sweet Potato Chips Recipe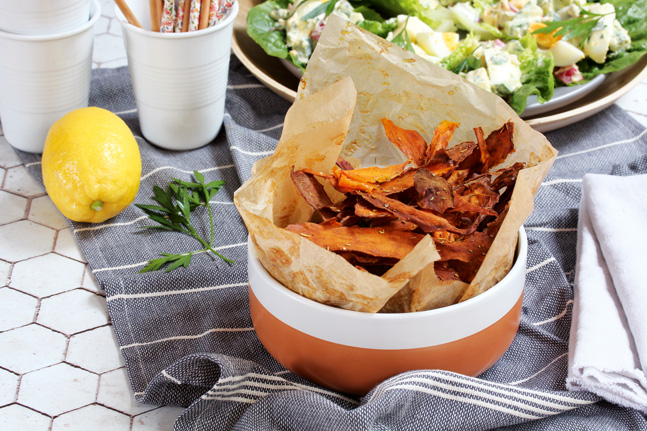 Credit: Danielle Minnebo
These sweet potato chips are better than the store-bought ones and much healthier. Feel free to season them with any spice combination you wish.
Serves: 2
1 sweet potato
2 tbsp olive oil
½ tsp sea salt
½ tsp dried thyme
Preheat oven to 160°C. Grease and line 2 baking trays.
Using vegetable peeler, peel sweet potato into thin strips. Add to mixing bowl along with olive oil, sea salt and dried thyme. Toss together until everything is well coated in olive oil.
Lay sweet potato strips on baking trays, making sure to not crowd tray. Bake for 45 mins until golden brown. Remove from oven, allow to cool and enjoy.