Are you making the best of your life? How to dedicate your life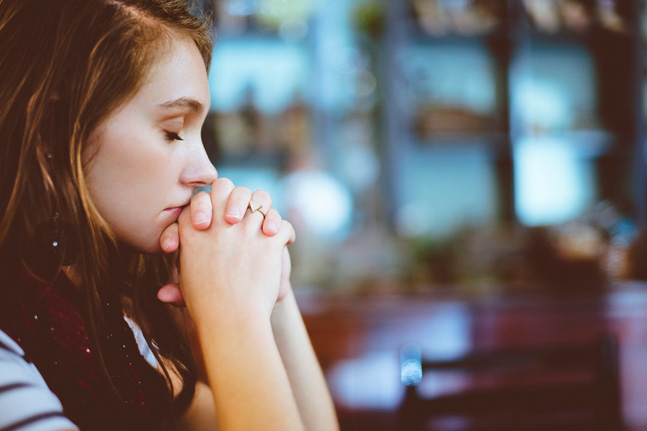 Credit: Ben White
Life deals us good times and bad. There are many strategies and methods to handle the bad. We all already know how great the good is. As you read on think of your life and the people in it. Are you making the best of your moments? Who are you pushing aside? Is there someone you are overlooking as you rush through your day? What could tomorrow hold for you and them?
To my musical friend
I smiled as the radio played Abba's 'Fernando'. I remember this song so well. You loved it. You were so full of fun and life. You used to sing to it in the days when we watched the fireworks on New Year's Eve in unison with the radio station that had the broadcast rights. It was back in the 1980's when Christmas and summers were boiling. Not the crazy weather we have here today in Sydney. Christmas day was sweltering and we would have barbeque and salad for lunch. I remember how we would take your mum out and dance at the Polish club. Your stubbornness and your kindness over the years and how you became ill, and sad as the years went by, to the point where your sadness outweighed your zest for frolic. And then you died, in your sleep, at 54 and my world was never the same again.
To Mum
When I see a mochachino I think of you and how we used to sit in the café and drink coffee forever
When I see a mochachino I think of you and how we used to sit in the café and drink coffee forever.

I remember the dinners and the TV shows we shared. I remember your voice as you sang through your day and the pieces of art work that I used to try to copy as a child.

The arguments as a teenager wanting to do my thing and the fact that no matter what, you were there when I needed something. I remember how you got older and started to lose some of the people you loved. Your friends, your mum, your dad, and how your life became sullen and quiet.

To Nana

I smiled as I remembered the look on your face when I gave you your birthday gift. You were incapacitated in a wheelchair but we were having lunch and the nurse was helping feed you. We had met that afternoon and it was in one of your more lucid moments when you remembered it was your birthday. We had gathered specially for the occasion and the crowd had sung your well wishes. You smiled the whole afternoon and I remember your zest for life. You knew us all still and we were thankful for that. What a day that was but little did we know it would be your last birthday. Quickly you deteriorated to the point where although you knew us still sometimes you could not talk properly to communicate well with us. It was only a matter of weeks and you simply forgot how to talk. A result of two falls and two operations. How old is old enough to die? Do we really have to succumb to the platitudes of 'she had a good life' for the people we love? Nevertheless you were gone.

To another's mum

Wow! You shocked us all when you left. You left so many, your husband, your three kids, your mum, your brothers, your grandkids, but it was time to move on for you. It was your journey – how can we ever know the reason. You were too young to pass and had such a zest for life and parties, none of us could believe it. I remember the coffees you made me in that kitchen whilst your kids were hassling with the homework and how we sat and talked about some of the crap that life hands out to the world. For you there was always a sense of moving on though, a love of life.
Always another party, a dip in the pool or playing with the dogs
Always another party, a dip in the pool or playing with the dogs.

These brought you joy. I remember you and smile.

To the man I never knew

I can see clearly on Facebook how many people love you and miss you and the impact you have had in people's lives. You must have been a good man. I know a little from conversations how you suffered as you aged and needed more and more care. I know your wife loved you dearly all her life. Your whole family did and sadly, like us all, even that could not save you to stay here. So although I never knew you, I must think of you now and then, even if only from the pictures I have seen. I must, because the people I love loved you too. And in this way we all become affected by the passing of even the people we don't really know.

To the child

The parents sit stunned. Unbelieving. Oh God, why did you take him? He was just a baby. One of your children and you had to claim him back so fast. It was just what seemed a few short months and he was gone. What can anyone say about the stain you have left on his parents heart Lord? They remember his sparkling eyes when he smiled. His little fingers and his quirkiness that was beginning to develop. And then one day he breathed no more and life was gone. There are no words to describe that moment when it felt like their own hearts had stopped.

To you all

This blog is dedicated to all of you out there who have lost someone…and we all have. It is dedicated to Nan and Rita, to Mum and Dad, to Stan and Deb, to Callum,Kip and Patrick, to Sophie and Joe, to Millie, Sid and Gerry, to Louise and Maria….. and the list is endless. We all have people we love and have lost to death. We know the platitudes of time waiting for no-one. We know to make the best of the present moment. We've read all the poems and books. But do we do it?

It's time to stop reading this. Go and ring someone you love. Right now. Tomorrow may never come. Don't let the sun set on an argument. Don't kick your heels in and butt heads. Your life is too short and whilst some believe we live on many planes of existence, the only real place for you as you read this, is this physical plane – and they are the hugs you will remember the best.

Pass this on…if you are missing someone who's in heaven, share this post on your social media and put their name. Dedicate your thoughts to them, just for a while, before you continue in your day. And smile…for having known them.