Melissa Allen I Have Confidence Mood Essentials™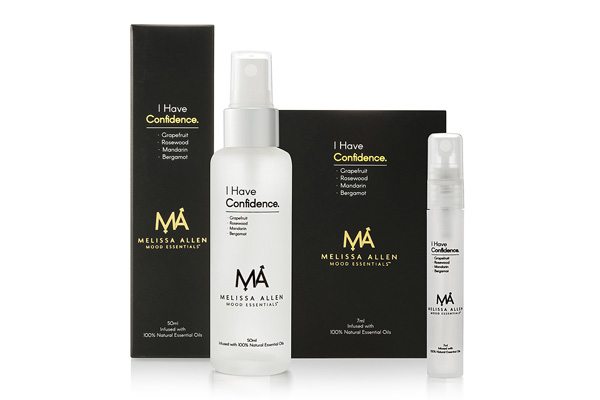 I Have Confidence is a tool that smells great, helps you manage your fears, helps you take on the world with more energy and determination and maintain a positive attitude.
Melissa Allen I Have Confidence Mood Essentials™ formula will help you gain peace of mind, and less stress, resulting in better quality of sleep, better relationships, quality of work and overall a better quality of life.
Confidence is infused with 100% Natural Essential oil blend of grapefruit, rosewood, mandarin and bergamot. Blended together these oils boost self esteem, mental strength & clarity creating a positive mindset.
An uplifting and confident fragrance, Confidence leaves you feeling elevated and buoyant…..Use when needed and spray around the head and body or on skin –
Inhale Confidence, Exhale Doubt!
Use as a perfume or cologne!
Have Confidence, Feel Confidence…..Feel Good Fragrances
*Cruelty free – Not tested on animals
Available in 50mL and 7mL
Like what you read? Sign up for a weekly dose of wellness