What do the stars and planets have in store for you for the remainder of 2019 and into the brand new year? Consulting astrologer, Pippa Kulmar, helps you understand your contract with the cosmos and uncovers what the stars promise.
Aries
March 21–April 19
October opens with a full moon in your ruling house on the 13th hitting your house of passion and creative projects. This speaks to a culmination of how you express your innate creativity and it being born into the world. The year ends with a solar eclipse in your house of material wealth, highlighting some hard lessons you've learned in order to grow a mindset of abundance. Your 2020 kicks off with a lunar eclipse, which will nudge you to realign with your life's purpose.
Taurus
April 20–May 20
This year has been coming at you hard and fast and your ruling planet, Venus, hasn't given you time to pause. This will reach a peak with the full moon on 12 November, where your hidden passion and creativity will be released into the world. Finally, the eclipse portal that will end 2019 and open 2020 will lead you to looking at who you are and how that shows up in marriage and intimate partnerships. This is the ultimate mirror for you to learn.
Gemini
May 21–June 20
This year has taken you to places that make you uncomfortable. You've been asked to feel emotions you would normally run from and ground your erratic thinking back on this Earth in order for you to grow. Your ruler, Mercury, makes its final retrograde from 31 October to 20 November, sending you back into your past to collect any messages you might need to clear or embrace for the Gemini Full Moon on 12 December. This Full Moon will put you centre stage in front of your friends or social circle. It's time to embrace your innate ability to communicate and share that with the world. The year 2020 will begin with an eclipse portal that highlights your wellbeing and its connection to your spirituality.
Cancer
June 21–July 22
The year will end with a repeat of the eclipse portal from July, which occurred in your sign and its opposition, Capricorn. It might feel like it's a do-over but know that it's coming back to ensure the foundations from which you're building a future are solid. As you enter the new year, the Cancer Full Moon eclipse on 10 January will give you the energy needed to build towards your soul purpose. In 2020, you will courageously and fearlessly follow that calling you have towards your true purpose in life.
Leo
July 23–August 22
This year has been focused on your career. The eclipse portal in July helped cleanse your foundations and then gave you a loving nudge for your career to grow. The year will end with this energy coming back and stronger, so don't worry if you start to feel stuck or like things are plateauing; the final push will start in late December until 10 January, 2020.The force you need to keep momentum will sustain you throughout 2020,particularly with the Full Moon giving you an extra boost in your home sign on the 9 February.
Virgo
August 23–September 22
The year has been asking you to expand and, in order to do this, you've had to release the energy that held you back. The same eclipse portal that opened during mid-July will be repeated from 26 December through to 10 January, reactivating this energy again and grounding it in your psyche. You might find yourself thrown into the limelight or receive the recognition you deserve for the way you serve others. At the same time, you might feel how this growth changes how you live, where you live and the foundations of your life. The New Moon in Virgo on 30 August and the Full Moon on 9 March mark the conceiving and actualising of an idea that this eclipse energy will help bring into the world.
Libra
September 23–October 22
The New Moon in Libra on 28 September, joined by the god of direction, Mars, will see you planting the seeds for something big that you will bring into the world at the beginning of 2021. This could be a romance, anew partnership or even the initial discussion around starting a family. The eclipse portal that opens from late December 2019 until early January 2020 provides the means for you to start communicating this wish or intention. It will bring insight gained through travel, education or self-study. The year 2020 is a building year as you head into 2021, a year of actualisation.
Scorpio
October 23–November 21
The beginning of 2019 sent you down the road of deep internal transformation. As your ruler, Pluto, moves direct on 3 October,you will begin to see this in your external environment – particularly in your work. The Full Moon in your ruling sign later that month on the 27th will add some intensity, lighting up your house of transformation. All of this is leading to the conjunction of Saturn and Pluto on 12 January, a few days after the lunar eclipse. This marks a time of new direction and a push into a phase of your life focused on discovery, education and travel.
Sagittarius
November 22–December 21
Your ruler, Jupiter, enters the work-focused and serious Capricorn on 2 December. This entry puts a bit of a dampener on your impulsive nature. It might slow you down a little and give you the opportunity to think things through before you act. As the New Moon hits Sagittarius on 26 November, you'll be drawn to setting new intentions for your wellbeing and health. With the eclipse portal opening from 26 December to 10 January, you might spend the holidays reflecting on your current or ideal relationship and who you need to be in order to manifest that. This next six months is one of slowing down,which is not always easy for you to do.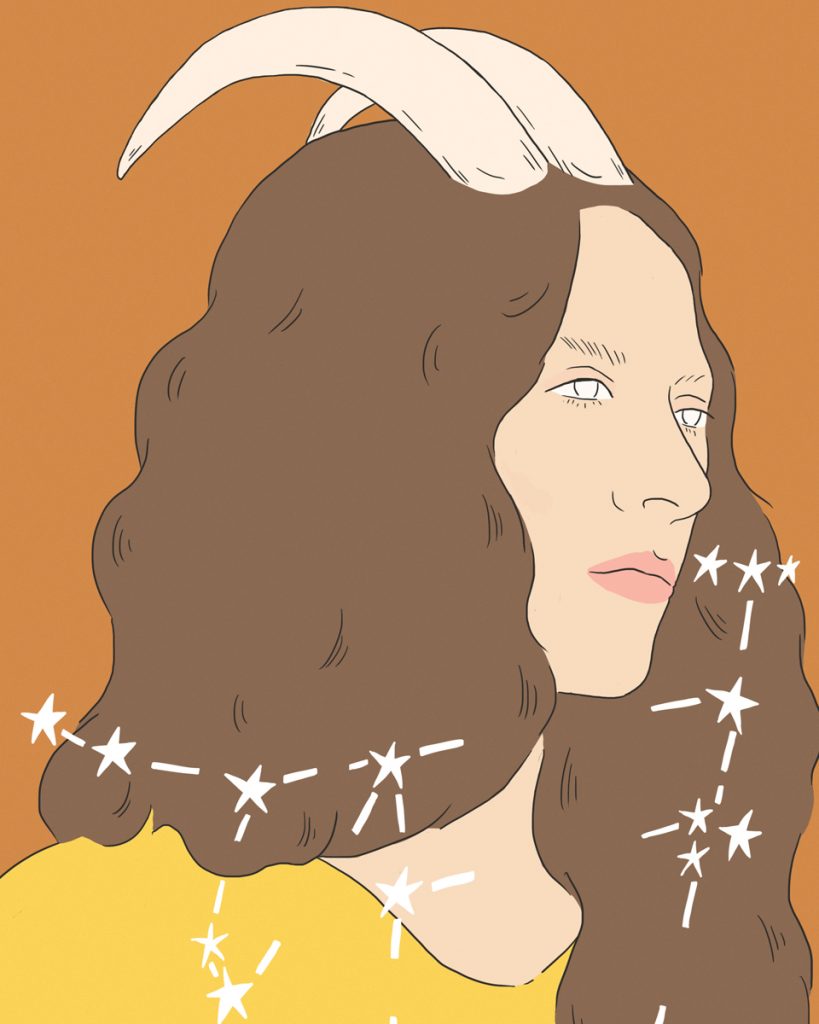 Capricorn
December 22–January 19
This year has been a big one; there has been some seriously heavy energy travelling through your chart. Your sign was activated during the July eclipse and will be reactivated over late December 2019 to early January 2020. It might feel like you're relearning the same lessons but know this final eclipse season should be a little more practical as your ruler, Saturn, will be stationed direct. This means the energy that builds over the holiday period will manifest in your external life. In fact, the New Moon solar eclipse in Capricorn on 26 December will see you lay new intentions for your intimate relationships. This is a season of radical transformation and growth.
Aquarius
January 20–February 18
Things have been heading inwards with your ruler, Uranus, retrograde until 10 January. He's been calling you to move your love for progress to your internal world. What do you need to do in order to update your own operating system? His position in your chart talks to a time in your life full of travel and self-discovery. As you head to the New Moon in Aquarius on 24 January, just after the eclipses over the December to January period, this will be a time to start to focus on your health and set new intentions for how you show up in your day-to-day life.
Pisces
February 19–March 20
With your ruler, Neptune, sitting in retrograde since late June, you've been called to go deeper into your subconscious and dream life. You naturally have a gift in this area; you can sense what isn't always conscious. The Full Moon in Pisces on 14 September, which will be conjunct with Neptune, brings the spiritual search up from the depths of your internal ocean to breathe life into your day-to-day. The New Moon in Pisces on 23 February signals the intention to suddenly transform this very same part of your life. This is a season for making conscious what sits at the depths of your subconscious.
Horoscopes by Pippa Kulmar from Pipp-Astrology
Illustrations by Natasha Michels