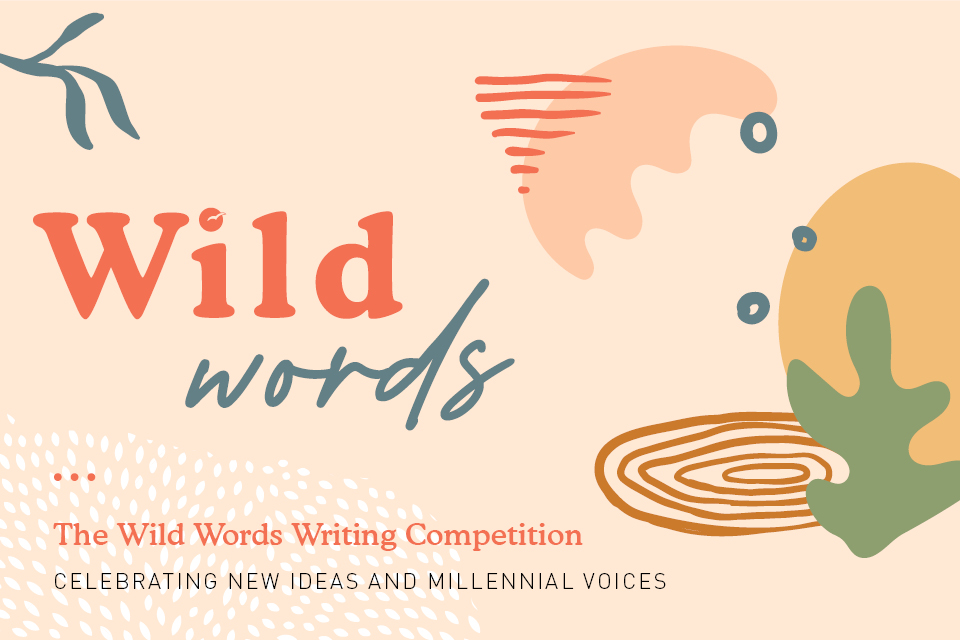 Wild is created by millennials, for millennials
Wild celebrates millennial voices. We provide a platform for discussion and connection; a place to push the boundaries of the status quo. We don't shy away from the icky stuff; we're loud, we're proud and we take up space. We rival the constraints of the norm and the human form – we know anything is possible. We exist to reinforce the purity of one message: stay Wild. Don't let life tame you. Stay open and stay curious.
We're politically engaged, ambitious, career-driven, arts and culture enthusiasts and we care about social issues. We're media consumers and have a sustainable and global mindset. We're style conscious, educated and inclusive. We love to optimise our life and work routines for the better. We are forging a new way forward. Millennials have so much to say – Wild is where they want to share it.
The Wild Words Writing Competition
Millennial writers (established or just starting out) are asked to submit 800 words on one (or more) of the different topics below:
• Personal/Life Journey
• Political/Social Commentary
• Environmental
• Fiction/Short Story
The winners
The best articles from each topic will be commissioned and published in Wild. The best writers will also be contacted to pitch ideas for Wild (commissioned), write regularly or develop their initial story to be print-ready. For some entrants, this will be a genuine pathway to regular publication.
Style guide
Be opinionated
Be concise — make every word count
Tell us something new
Talk to the experts and share their views
Watch your word count — submit 800 words
Remember, we want to read your unique take on the events and trends happening now. Don't copy ideas, form your own. Be fierce and intentional with your words. Most importantly … have fun!
How to enter
Submit your 800-word article to wild@umco.com.au by February 19th, 2021.
Have fun, wild ones x