Antipodes Kiwi Seed Oil Eye Cream
A luscious yet light eye cream providing a cooling, soothing treatment for the delicate eye area. Rich in Vitamin C from the New Zealand superfruit kiwifruit to help moisturise and soften fine lines.
Elements of Beauty: Kiwi seed oil * Vinanza Grape * Avocado OilFragrance-free e30ml / 1.0fl oz
Scientifically shown to stimulate synthesis of collagen production in human skin cells by up to 82%
MORE INSPIRATION
Young Living Wolfberry Eye Cream
Wolfberry Eye Cream is a natural, water-based moisturiser. Containing the antiaging and skin-conditioning properties of wolfberry seed oil, this cream...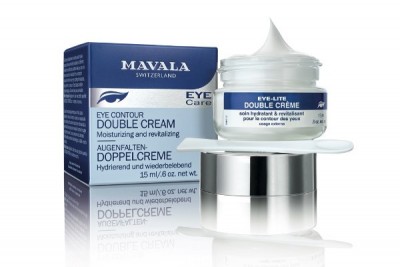 Mavala Eye Contour Double Cream
MAVALA Eye Contour Double Cream is a moisturizing treatment which helps prevent the development of wrinkles around the eyes. Designed...