AUS MEDIC CO Illuminating Peptide Moisturiser
Featuring advanced peptide technology designed to target below the skin. This smooth and silky textured, deeply nourishing cream has a unique subtle golden glow to illuminate the face. Enriched with botanic extracts and Vitamins A, C and E. The key ingredients that make this moisturiser so attractive include;
Gransome Heptapeptide-7™ – designed to reduce the appearance of fine lines and improve elasticity.
Australian Quandong Extract – a powerful antioxidant that assists in reducing the appearance of dark shadows beneath the eyes.
Aloe Vera Leaf Juice – a known anti-inflammatory that provides deep hydration.
WildPlum Harvest™ – an anti-oxidant blend of Kakadu, Illawarra and Burdekin Plum extracts, all designed to leave your skin feeling hydrated, nourished and rejuvenated.
MORE INSPIRATION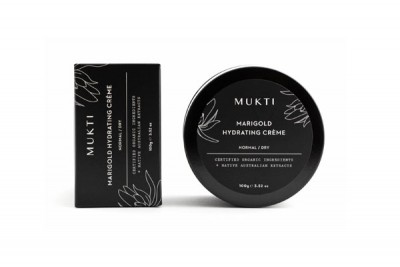 Mukti Marigold Hydrating Creme
A luxuriously rich, deeply moisturising and reparative treatment suitable for all dry skin conditions. Infused with bioactive native extracts of...
SKIN by ecostore Hydrating Moisturiser
SKIN by ecostore combines some of nature's most powerful ingredients from around New Zealand to replenish and regenerate your skin....