Divine Woman Ultra Perfecting Mask
This Certified Organic, age defying mask is a rich and creamy ultra-hydrating mask that provides the skin with a nourishing boost of essential fatty acids, vitamins and minerals to deeply penetrate the skin, plump out fine lines, reduce redness and improve pigmentation. Nourish, hydrate and protect the skin, restoring and shielding it from harsh environmental factors.
MORE INSPIRATION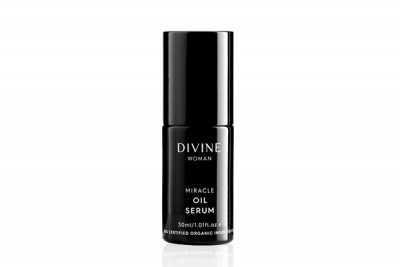 Divine Woman Miracle Oil Serum
Blending a potent dose of anti-ageing vitamin E, omega 3 fatty acids and mineral rich ingredients, the Miracle Oil Serum...