Jojoba Ultimate Serum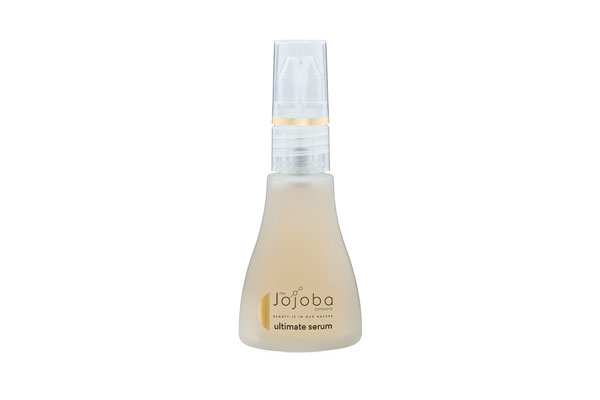 – reduces appearance of wrinkles
– visibly increases skin firmness
– hydrates & tightens
Using natural anti-glycation skin agents, this clinically proven serum will hydrate, visibly reduce wrinkles and firm the skin.
Why Jojoba based skincare?
Jojoba is not an oil but a liquid wax ester that is the closest botanical match to our skin's natural oil. It is able to carry the active natural ingredients within each of our products deep into the skin which is why jojoba is at the heart of our entire skincare range.
Apply onto clean skin. Use morning and night.