Ecostore Baby Body Wash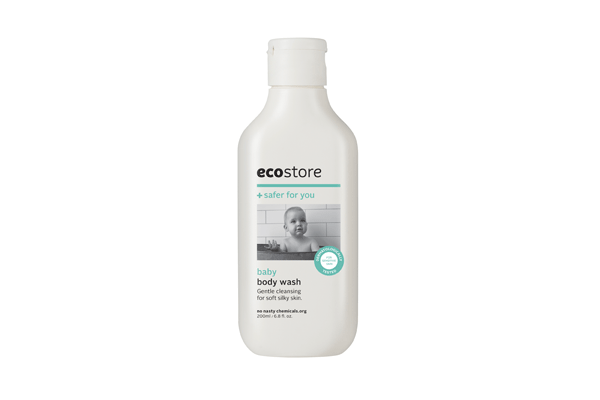 Our Baby Body Wash is formulated with plant-based ingredients, to gently cleanse delicate skin. Bath time is bonding time and sets baby up for relaxation ahead of bedtime. Infused with lavender essential oil to create a sense of calm and relaxation. Made from plant-based ingredients including nourishing New Zealand harakeke, soothing organic chamomile and relaxing lavender. Dermatologically certified for sensitive skin.
MORE INSPIRATION
Ecostore Baby Moisturiser
Massaging your baby helps you forge emotional bonds and creates a calming ritual. This nourishing blend of olive and jojoba...
Divine Baby - Soothing Baby balm
Divine Baby Certified Organic Soothing Baby Balm is a safe and effective Soothing Balm. It acts as a moisturiser as...