This grime-fighting wonder bar will leave your dishes squeaky clean without cluttering your sink with a pesky plastic bottle. This Aussie made grime busting beauty has a fresh pink grapefruit scent and suds up like a champ to cut through even the toughest of grime. The Dish Bar is Certified 100% Palm Oil Free so you can clean your conscience at the same time as your dishes! One Bar is equivalent to 3.5 plastic bottles! Good for you, good for the Planet.
The most stylish Compost Bin yet! This is one of those items that you want on your kitchen counter. With a matte off-white finish this Compost Bin is made from high quality stainless steel that won't rust. Featuring an in-built charcoal filter there's zero smell plus the handle makes it easy to carry. A sleek and practical way to reduce food waste!
Practical, good looking and planet friendly, say goodbye to plastic shopping bags and invest in this forever set! 14 practical & planet friendly bags, made from sturdy GOTS Certified Organic Cotton that are washable and reusable. Perfect for a plastic free food shop, a yoga or gym bag, beach bag, laptop bag, book bag…the list goes on! The neutral tones & minimalist design means you don't have to compromise style for practicality.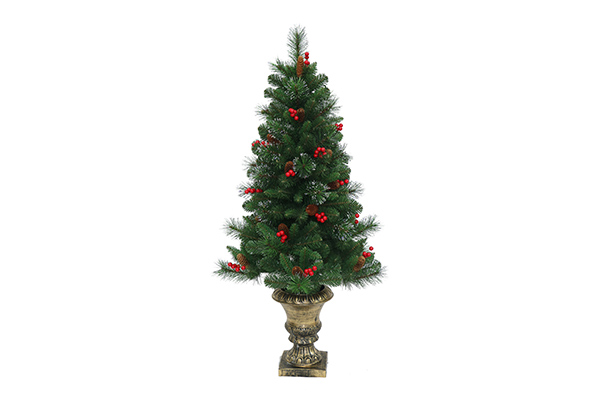 Includes decorations of pine cone and red berries in a gold decorative pot
RRP $49.99
Subscribe
Subscribe to a newsletter to receive latest post and updates