Organic Choice Orange Bergamot & Wild Lavender Laundry Liquid
Organic Choice adds a little luxury to your everyday. This season we have collaborated with the talented Nusa Indah who has created a beautiful artwork which we have used throughout the range. The beautiful laundry liquid includes aromatherapy essential oils of indulgent and revitalising Orange Bergamot & Wild lavender leaving your whole was luxuriously fragrant. Our unique formulation is highly concentrated, effective, yet gently on your skin and the environment. Formulated with the latest technology using enzymes and other natural actives to ensure whiter whites and brighter colours. Made and owned in Australia, Organic choice's laundry liquid is proudly free of palm oil, animal testing, dyes, optical brighteners and artificial fragrance.
MORE INSPIRATION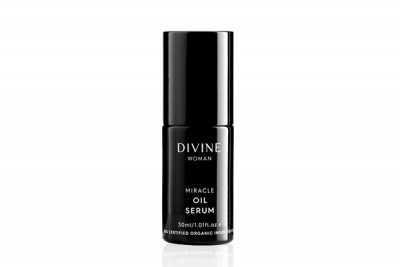 Divine Woman Miracle Oil Serum
Blending a potent dose of anti-ageing vitamin E, omega 3 fatty acids and mineral rich ingredients, the Miracle Oil Serum...