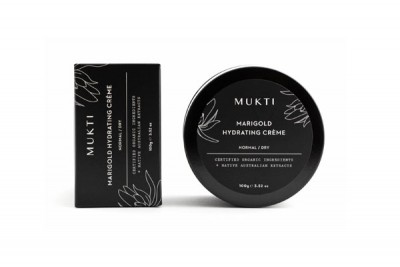 A luxuriously rich, deeply moisturising and reparative treatment suitable for all dry skin conditions. Infused with bioactive native extracts of Kakadu Plum, Cornflower and Willowbark to promote elasticity and suppleness with long lasting protection. Calendula flowers, Gotu Kola extract, CoEnzyme Q10, Vitamin E and a hint of Roman Chamomile soothe and calm redness and irritation.
Also suitable as an overnight treatment cream or hand and body cream.
Made in Australia, Certified Organic Ingredients, Vegan, Cruelty Free, Nut and Gluten Free. Packaged in Biophotonic glass.
Adorn's beautiful, Hydration+ Botanical Infused Skin Primer Day Moisturiser, naturally fragranced with pure rosewater, combines the benefits of moisturisation and a makeup primer in one convenient product, to ensure flawless application of your chosen foundation. This super popular, silicone free, botanical formula is complemented with the rejuvenating and plumping properties of organic Jojoba Seed & Coconut Oil, and Marshmallow extract to soften, hydrate and prepare your skin for a longer lasting, beautiful, more natural looking skin.
Certified Allergen Free, Toxin Free, Cruelty Free, Vegan and Australian Made.
Keep skin soft, silky and nourished with our hydrating hand and body lotion. Rich in shea butter, hempseed oil and avocado oil, a little goes a long way to help skin stay moisturised.  With a refreshing combination of pure essential oils of lemon myrtle, sweet orange, Rosalina and patchouli and Australian Kakadu plum extract to […]
A unique hydrating facial mist that detoxifies, re-mineralises and brightens, leaving skin radiant and refreshed. Formulated with Earth Marine Water and Rose Water (Magnesium + Potassium rich) this Mist will visibly reduce the size of pores by up to 10%. Earth Marine Water – a rare mineralised water from the French Islands, enriched with Magnesium […]
Subscribe
Subscribe to a newsletter to receive latest post and updates