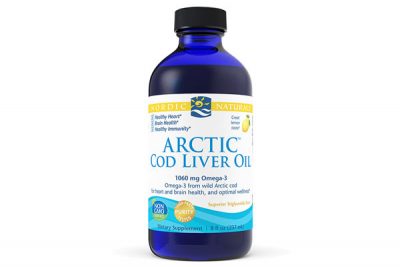 The fish oil that started it all, Arctic Cod Liver Oil™ has always been derived from sustainably sourced 100% wild Arctic cod, containing only naturally-occurring vitamins and essential fats and nutrients, no other fish oils or synthetic additives are ever used.
Every step of production from boat to bottle is managed by Nordic Naturals to ensure that their oils are of the highest quality, exceptionally fresh, stable, and effective.
Wild Arctic cod are considered a healthy, sustainable species and used exclusively in Nordic Naturals award-winning Arctic Cod Liver Oil™ making it an ideal option for those who care about personal and planetary health.
Nordic Naturals contracts with local Norwegian independent certified cod fisherman and thanks to strict limits on catch-size, overfishing is kept in check resulting in an Arctic cod stock that is largely the same size and health as it was a century ago.