Contributed by: Ema Taylor
Natural beauty 101: The power of protein
Did you know that your hair, skin and nails all contain high amounts of protein? We discover the benefits of...
What is best when it comes to collagen — supplements or food?
Naturally, as you age, the body produces less collagen, causing changes to your skin's structural integrity and appearance. Here's how...
Mindful morning rituals to kick-start your day
A naturopath-approved list of morning practices that you could weave into your daily routine to help you feel and function...
Experiencing PCOS, hair loss or acne? Renew your hormones for healthy hair, skin and nails
Hair loss, adult acne and brittle nails can often mean your hormones aren't happy. Find out how to rebalance your...
Do your beauty symptoms signify a nutrient deficiency?
Have you ever thought your cracked lips, brittle hair or the white spots on your nails were messages from your...
How stress can lead to premature ageing
We live in a busy and fast-paced world and are juggling far more day-to-day than ever before. Supporting your nervous...
Your winter beauty woes answered
Here are some natural beauty tips and foods to reduce dry hair, skin and nails throughout the winter months.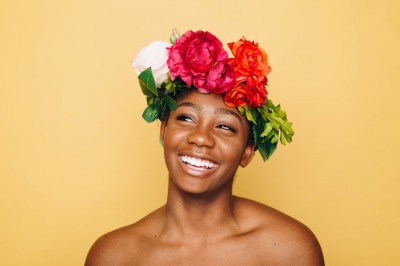 Spice up your beauty routine with these 6 herbs & spices
Utilise the healing power of food for clear, glowing skin and strong, healthy hair with these six herbs and spices.
Clean beauty 101: Detoxing your beauty bag
Are you starting your clean beauty journey? Here's what to keep and what to throw out of your beauty bag