Contributed by: Mascha Coetzee
A yogi's guide to working with the Full Moon
The Full Moon is an influential time in the lunar calendar. These nourishing practices, pranayama and asana will help you...
3 New Moon yoga rituals plus a beautiful yoga sequence
The New Moon is a time for deep introspection. Align with its energy through a yoga sequence and holistic practices...
6 ways to welcome spring plus a brightening yoga sequence
This spring, align yourself with nature's cycles to stay healthy, balanced, nourished and filled with vitality.
Want to know more about yoga and the upper chakras? Read on
Want to know more about chakra exploration through yoga? In this article, we offer yoga practices aimed at balancing the...
How to increase your energy and vitality with Ayurveda
If you want to jump out of bed each day buzzing and zinging with energy, let Ayurveda and yoga bring...
A yoga sequence to slow down and align with the season
This month, give yourself time to slow down, nurture yourself, practise yoga, meditate and align with the yin nature of...
What is ahimsa? Find out how you can practice nonviolence in thought, word and action
Ahimsa is the practice of nonviolence in thought, word and deed toward others, the environment and yourself.
Everything you need to know about the lower three chakras
Understanding and balancing the seven chakras is an important key to achieving health and harmony in your life. In the...
Want to glow like a yogi?
For glowing skin that radiates good health, nourish and nurture yourself on the inside with nutritious food and time-honoured self-care...
Your new favourite yoga sequence for winter
Nurture yourself through winter's colder, darker days with warming, nourishing, invigorating practices for body, mind and spirit.
4 easy ways to increase your prana right now
Discover how to tap into a powerful source of wellbeing simply by learning to work with your prana.
8 ways a modern-day yogi can live in the world
We explore the eight limbs of yoga as well as how you, as a modern-day yogi, can apply them in...
It's time to talk yoga, sex and love
Brahmacharya is a core yogic teaching that can be interpreted as "celibacy" — but relax, you don't need to give...
Yoga for summer
Discover how to stay cool, calm and joyful all season long by living in harmony with nature's cycles.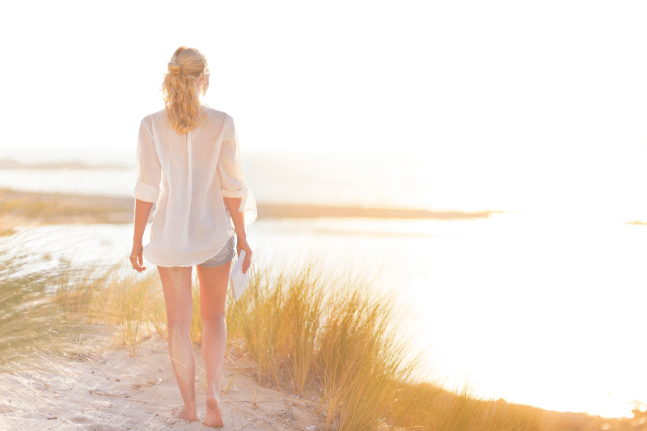 How to de-stress for success
Do you feel like you are losing control over your life? Are you worried, stressed, tense, irritable and moody? You...