Contributed by: Stephanie Osfield
HIIT versus hatha
When it comes to long-term health, does yoga or high-intensity interval training offer more benefits?
Do you have adrenal fatigue?
If "I'm so stressed" has become your mantra, you're in the frontline for adrenal burnout. Here's how to change that.
Create an inspiring space now
We explore how adding colour, nature and eye-catching storage to any space in your home can help those areas become...
How sweet are your dreams?
Find it tough to get out of bed each morning? By following these great tips you will enjoy a higher...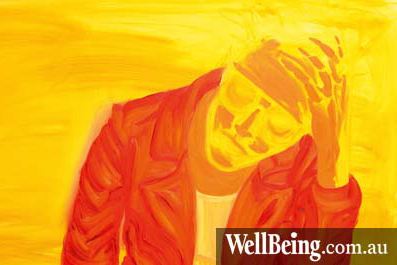 How to shift the shame
The emotional elephant in the room, shame can hold you back from taking risks and feeling confident and whole.
Train your brain with neurofeedback
A special form of brain training called neurofeedback has groundbreaking applications for treating everything from seizures to anxiety and chronic...
How to build a healing house
Lowering the chemical levels in your home is as important to good health as regular exercise or meditation.
Make fast food the healthy way
However well we want to eat, sometimes we have to just grab anything we can on the run or on...