Meet the winners of the inaugural WellBeing Be-YOU-T Awards
Welcome to the inaugural WellBeing Be-YOU-T Awards, Australia's only natural beauty awards.
We asked you to select your favourite natural beauty products and you voted in your thousands across categories including anti-ageing, skincare, make-up and baby.
Perhaps you're looking for a holy grail product, a new self-care essential or just stepping into the realm of eco-beauty. Whatever your story, this is a great place to start. "Natural beauty" means something different to everyone. We like to think of natural beauty as a conscious, eco-friendly approach that favours naturally sourced ingredients. Our team always opts for a holistic, natural mindset when it comes to wellness and skincare, so you can rest assured that the Be-YOU-T winners have got our tick of approval! We want to help you navigate the natural beauty world by introducing you to good-quality, WellBeing-approved brands that actually work. Without further ado, please meet the winners of our 2021 WellBeing Be-YOU-T Awards competition.
Lip Colour
Adorn Classic Mineral Lipstick, Natural Pink. A long-wearing, cruelty-free mineral lipstick, for beautiful, hydrating coverage.
Foundation
LAMAV Certified Organic BB Cream. Combining effective coverage with long-lasting hydration, this BB cream contains natural sunscreen and age-defying bioactives. Quick and easy to apply, the colour-adaptive formula evens skin and masks imperfections to deliver a flawless, velvety-matt finish.
Eyes & Brows

Savvy Minerals by Young Living Volumising Mascara. Made with naturally derived ingredients, including lavender essential oil to nourish and condition lashes, this volumising mascara gives lashes natural drama and definition.
Nail Colour
Kester Black Nail Polish, Petra. Fast-drying nail polish with high shine and serious staying power in a vintage rose shade. Organic, breathable and water-permeable.
Fragrance
Winner. Young Living Essential Oils Peace & Calming Essential Oil Roll-On. A gentle, sweet blend of tangerine, orange, ylang-ylang, patchouli and blue tansy to promote calm and focus, and help channel mental energy.
Highly Commended. Melissa Allen Mood Essentials I Have Focus. An earthy, woody fragrance with natural essential oils to help combat distraction, general dullness, confusion and exhaustion.
Face Cleanser
Winner. NO FACE® CLARÏFÍER High Definition Hydro Exfoliating Micro Clarifier. A water-based exfoliator with a serum-like texture that removes the build-up of dead skin without scrubbing to reveal clarified and brightened skin.
Highly Commended. BLOOM by Young Living Brightening Cleanser. A naturally derived face wash for fresh, smooth and radiant skin. Contains plumeria, sodium hyaluronate and pracaxi to cleanse and hydrate skin.
Face Toner
Clémence Organics Ultimate Biome Spritz. A multi-purpose spritz designed to nourish, tone and protect the skin, creating the ultimate skin biome.
Face Serum
Winner. NO FACE® ACTIVITA™ Antioxinol® CEFR Supreme Complex. A potent antioxidant power complex to reduce photodamage, pigmentation, signs of ageing and uneven skin tone.
Highly Commended. BLOOM by Young Living Brightening Essence. A luminous, gel-textured essence which infuses moisture into the skin and refines texture. Featuring ethically sourced mica to instantly illuminate and refresh.
Face Oil
Eco by Sonya Driver Glory Oil. Glory Oil features a blend of omega-3, 6 and 9, to gently heal scars, fine lines, skin irritations and problematic skin.
Face Moisturiser
Winner. The Herb Farm Hydrating Overnight Face Mask. A creamy natural face mask that deeply hydrates overnight so you wake up to soft, radiant and nourished skin.
Highly Commended. BLOOM by Young Living Brightening Lotion. Infused with advanced natural ingredients, this lotion brightens the skin's appearance while boosting natural radiance.
Eye Cream
The Herb Farm Restoring Ginkgo Eye Cream. A luxurious eye cream that delivers long-lasting hydration and plumps fine lines and wrinkles for radiant, bright eyes.
Spot Treatment
Sensori + Clarifying & Rejuvenating Treatment Essence. A bi-phase formula with a blend of probiotic kombucha and prebiotic artichoke in the water phase to seed the skin with good bacteria and improve skin health.
Face Mask
Herbalife Nutrition Vitamin Mask, Moisturizing. Formulated for normal, dry or dehydrated skin, Moisturizing Vitamin Mask nourishes skin and boosts hydration.
Beauty Tool
LAMAV Quartz Gua Sha and Roller Set. These tools are the perfect companion to your skincare routine to encourage skin cell rejuvenation and stimulate lymphatic drainage.
Lip Balm
Biologi Bl Nourish Lip Serum. A single-plant extract of native Australian blood red finger lime, chosen for its natural repairing, protection & calming properties
Wellness Product
Aura-Soma Equilibrium. A body oil that utilises colour, plant and crystal energies to support a deeper consciousness and promote wellbeing. Activated when applied to the body, Equilibrium uses the highest quality organic, biodynamic and wild crafted ingredients to encourage a more brilliant, joyous and creative you.
Beauty & Wellness Kits
Noelle Australia Outback Luxury Travel Set. Nourish, soothe and pamper your senses when you're on the go. This luxury pack contains travel size body wash, body lotion, shampoo and conditioner.
Sunscreen
Winner. Wotnot Naturals Natural Face Sunscreen Prime & Protect. Australia's leading natural face sunscreen and primer to protect against sun damage and minimise the appearance of fine lines.
Highly Commended. Young Living Mineral Sunscreen Lotion. Formulated to protect the skin from both UVA and UVB rays, this water-resistant sunscreen features naturally derived plant- and mineral-based ingredients.
Body Cleanser
NueBar Wash Bar, Orange and Cacao. A solid, pH-balanced, soap-free wash bar that helps to retain the skin's moisture and reduces skin microbiome disturbance. Rich in Fairtrade Organic Cacao Butter.
Body Lotion
Winner. Happy Breast Balm Breast Care Kit. An all-natural, self-care kit containing the original Happy Breast Balm, plus a dry skin brush, massage mantra and instructions on brushing the body and massaging the breasts.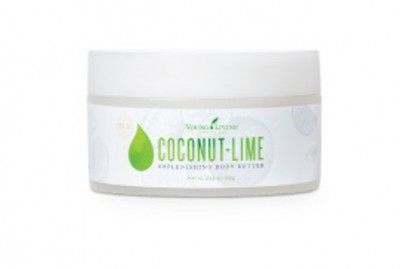 Highly Commended. Young Living Coconut Lime Body Butter. A non-greasy formula with plant-based ingredients including coconut oil and lime oil to deeply moisturise skin.
Tanning
EcoTan Hempitan Body Tan Water. A non-comedogenic formula that provides moisture for a long-lasting tan with a one hour wash-off express application.
Hand Wash
Bosisto's Desert Lime & Eucalyptus Hand Wash. An aromatic hand wash enriched with Australian native botanicals. Palm oil-free, no animal testing, vegan-friendly and dermatologist certified.
Hair Wash
Herbalife Nutrition Strengthening Shampoo. Hydrolysed wheat protein to protect, repair and strengthen hair. Infused with botanical ingredients and no added parabens, colourants and sulphates.
Hair Conditioner
Byron Bay Skincare Herbal Conditioner. Nutrient-rich coconut and softening argan oil combined with a blend of local tea tree, peppermint and rosemary help restore hair strength and shine.
Hair Treatments
Winner. Pump Haircare Liquid Gold Growth Oil Treatment. A luxury pre-wash hair oil packed with Jamaican black castor oil, peppermint and coffee oil.
Highly Commended. Young Living Mirah Lustrous Hair Oil. A multitasking hair treatment formulated with argan, monoi and abyssinian oils to deliver hydration and lustre.
Supplements & Edibles
Edible Beauty Complexion Protein+ Powder. A mixture of highly bio-available plant-based protein and skin-loving superfoods and nutrients supports healthy collagen formation, tissue building and repair, and delivers essential minerals for beautiful and radiant skin.
Men
Winner. Clémence Organics Men's After Shave + Moisturiser. A blend of camellia, aloe vera and bearberry hydrates and helps protect skin from environmental pollutants.
Highly Commended. Young Living Essential Oils Shutran Essential Oil. An essential oil blend formulated to boost confidence that doubles as the perfect natural cologne for both men and women.
Baby
Winner. Clémence Organics Baby + Mum Balm. An all-rounder balm that helps alleviate eczema, dermatitis, rosacea, dry skin, nappy rash, sore and damaged nipples, bites and stings. Calendula and evening primrose oil soothe skin inflammation and promote wound healing, jojoba, shea butter and coconut oil rapidly hydrate and nourish dry skin, and chamomile and lavender essential oils provide gentle antiseptic properties.
Highly Commended. Young Living Essential Oils Seedlings Baby Calm, Essential Oil Blend. A soothing, gentle scent formulated with the littlest members of your family in mind. With relaxing floral notes to help the whole family unwind together.
Oral Care
Ecostore Whitening Toothpaste. Antibacterial native kanuka oil, magnolia bark extract and baking soda neutralises acid, gently whitens teeth and maintains oral health.
Editorial Picks
Optima Nutricosmetics Complete Skin Food Elixir Ultimate. I am constantly on the lookout for beauty products that make a real difference with minimal effort. I simply don't have time for multi-step routines and daily make-up. This skin food elixir is exactly that. I simply add a couple of tablespoons of the powder to my morning smoothie, and within six weeks I noticed plumper, more hydrated skin and much thicker hair — no complicated, expensive beauty routines needed. As a happy bonus, I almost never suffer from bloating since taking this powdered magic!
Product to watch
Amperna Pro. + Vitamin C Hyaluronic Serum. I'm one of those lucky people who is constantly battling with sensitive, breakout-prone skin. Vitamin C often doesn't agree with my volatile skin, but this formula is so gentle and hydrating, I can even use it during a perioral dermatitis flare-up. Amperna products are specifically formulated for those with sensitive skin like mine, so if you're battling with dermatitis, rosacea or acne, their range of probiotic skincare is a really gentle but effective answer to stressed-out skin. This serum has an easy, gel-like consistency that layers wonderfully under moisturiser and make-up, and can be worn on its own during summer or for more oily skin types. It's instantly hydrating and I noticed my skin looked brighter and "glowier" after a few weeks of use.
Sensori + Clarifying & Rejuvenating Treatment Essence. Another probiotic-rich formulation, this essence is one of those products you don't realise you need until you try it. It contains one of my favourite skincare ingredients, niacinamide, which brightens, regulates oil production and tackles fine lines — it's a bit of an all-rounder superstar no matter your skin type. Within a couple of weeks, I noticed my skin tone looked more even and my pores less visible, and my T-zone was less oily at the end of the day. I felt more confident without make-up, which is a huge win as a busy new mum!
EcoTan Hempitan Body Tan Water. I have the fairest of fair skin, and while I spent most of my 20s desperately trying to tan in the sun, I have finally come around to the much safer and healthier way of (natural) fake tanning. Orange sheets and fake tan-smelling skin are big turn-offs for me, so I love that this tanning water develops in just an hour. It takes literally seconds to apply and dries instantly, so you can apply it in the evening and wash off before bed, or even in the morning and wash off before work.