Duba Wat
Duba Wat
Duba is the Ethiopian word for pumpkin. This pumpkin stew is such a delicious, bold and fragrant dish. It's a great balance of sweet and bold spices and is great as a main dish or served as a side.
Serves: 4
GF, V, VG
1 cup red onion, finely diced
2 medium tomatoes, chopped
1 tsp minced garlic
2 tbsp berbere spice mix
¼ tsp nigella seeds
¼ tsp salt
1 tbsp tomato paste
4 cups pumpkin, cubed
1¾ cups water
4 pieces injera
Heat saucepan over medium heat and sauté onion without oil until translucent.
Add tomatoes and cook until soft. Add garlic and cook for 1 min. Add berbere spice mix and remaining spices and stir. Add the tomato paste and stir.
Add pumpkin and stir to coat with the spices. Add water and stir.
Simmer for 20 mins or until pumpkin is tender. Serve with injera.
MORE INSPIRATION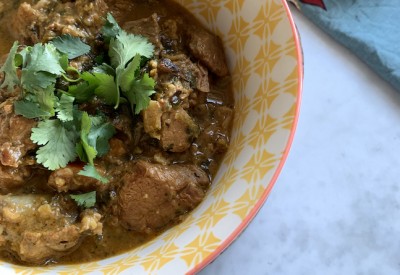 Ethiopian Lamb & Spinach Curry
You can serve this healthy and delicious curry with cashew nuts, leftover cold vegies, pickled carrot, yoghurt or fresh coriander.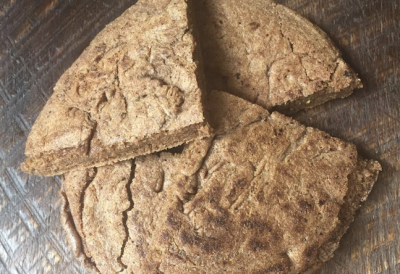 Two-minute Teff Bread
This "cheat" teff bread is basically a bready pancake you could cook in a skillet in minutes and have with...
Azifa Green Lentil Salad
If you've ever found lentils to be tough on your tummy, don't despair — just give them a good soak...