Ham, Cheese and Potato Rösti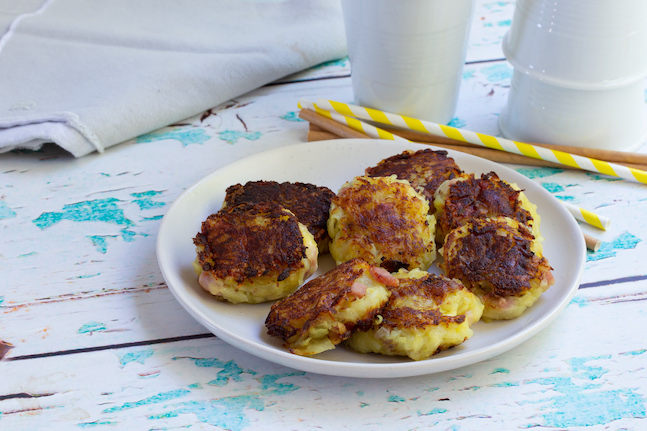 Ham, Cheese And Potato Rostis
These rösti can be made the day before and then reheated in the oven on the day of your party. Feel free to leave the ham out for a vegetarian version.
Makes: 16 mini rösti
GF
600g parboiled potatoes, with skin on (approx. 2 large potatoes)
75g parmesan cheese, grated
100g free-range ham, chopped
1 tsp sea salt
3 tbs olive oil
Grate potatoes coarsely and add to bowl with cheese, ham and sea salt. Using a fork, mix together gently until combined. Try not to overmix as this will release too much of the starch and make the rösti too soft.
Heat olive oil in large frying pan over medium heat and spoon tablespoon of mixture into pan. Repeat process to make 6 rösti, making sure not to overcrowd the pan. Cook for 3 mins on each side until golden brown. Repeat this process until you have none of the mixture left and approx. 16 rösti.