BellyUp Lychee with Green Tea
Lychee and Green Tea are an antioxidant match made in heaven. Lychee is a great source of vitamins, minerals and flavonoids, helping to support your immunity and everyday vitality. Green Tea is filled with high levels of polyphenols which can help fight free radicals in the body. Combine these two superfoods with 6 strains of raw probiotics and you've got support for immune and gut health, helping you to radiate goodness.
Free from dairy, gluten and alcohol, 99% sugar free and vegan. No artificial colours or flavours.
Available at Harris Farm Markets, Caltex, Woolworths Metro, IGA and other independent supermarkets and cafes.
MORE INSPIRATION
BellyUp Coconut with Lemon Myrtle
Coconut and Lemon Myrtle are a super source of naturally occurring electrolytes, nutrients, vitamins and minerals to refresh, replenish and...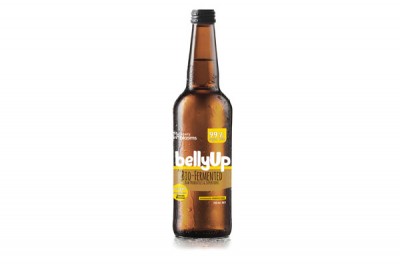 BellyUp Weight Management Lemon flavour
Bio-fermented gut support with a combination of five herbal ingredients to support healthy weight management, including Ginseng, Coleus, Green Coffee,...