Qi Digestif Oolong Tea Bags 20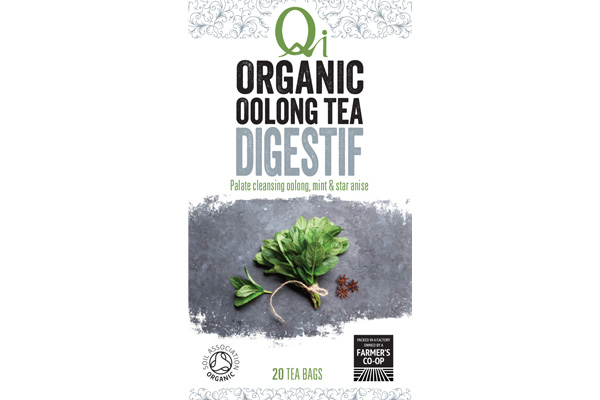 Fop Digestif
Qi Digestif Tea is an award winning combination of soothing oolong tea, fennel, anise and liquorice to aid your digestion and ease bloating. It was awarded the prestigious Gold Star at the Great Taste Awards.
Digestif Tea is a calming alternative to an after-meals coffee, with its fresh taste of mint leaf for cleansing the palate and ginger to target inflammation and encourage healthy digestion. Menthol, found in mint leaf, has also been shown to relieve spasms in smooth muscle tissue, relaxing your stomach muscles to help alleviate bloating.
Qi Digestif Oolong tea is guaranteed to be free of chemicals, pesticides, formaldehyde and genetic modification. The bags are not bleached and are free from glue and aluminium staples. Qi teas are independently certified organic by international accreditation body Ecocert, as well as the Soil Association in the UK.