SupaG Supplements — Australian Garlic Producers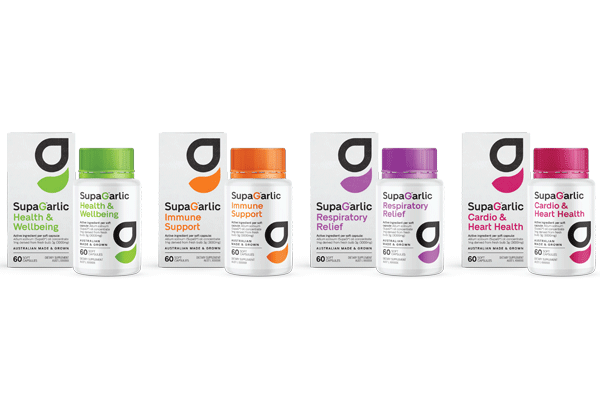 Consuming enough garlic to impact your health can be challenging, but the team at Australian Garlic Producers makes this easy with the Australian SupaG™ Garlic supplements.
This is the only Australian garlic supplement made entirely from high-potency Australian garlic oil produced from 100 per cent Australian-grown garlic. The quality control of this product is of a very high standard; Australian Garlic Producers can even identify the exact location of the garlic crop each supplement came from. Taking Australian garlic oil supplements regularly supports general health and wellbeing. This supplement is listed as a complementary medicine on the Australian Register of Therapeutic Goods, and is vegan, halal and non-GMO.
There has never been a better time to shop local, shop quality, shop for a superfood with ancient roots — and shop garlic.