WellBeing BE-YOU-T Awards Editors Review: Skin Care-Body care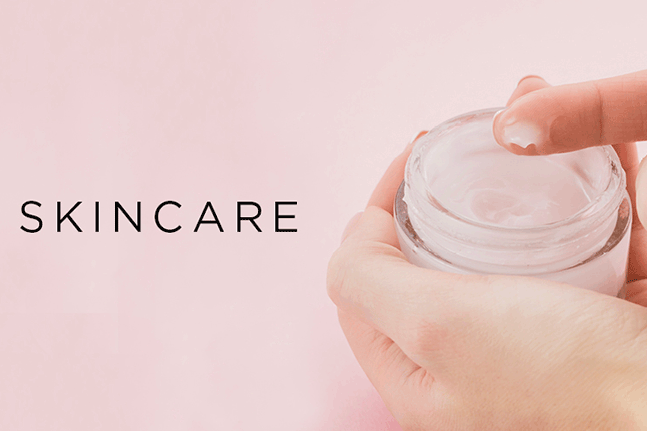 S

KINCARE: BODYCARE
Abundant Health Magnesium Spray and Gel
Abundant Natural Health's Magnesium Spray and Gel couldn't have landed on my desk at a more prefect time. I had spent two days horizontal in bed with back pain and was looking for some relief – any kind of relief. After my chiropractor confirmed I had a slipped rib and gave me a few adjustments, I managed my recovery with Abundant Natural Health's Magnesium Spray and Gel. Infused with cucumber extract, the highly concentrated pure magnesium spray was light, soothing and easy to use. Forget nasty inflammatory tablets, this spray delivered gentle relief and has become a favourite item in my natural medicine first-aid kit.
-Kate Duncan, Editor
Alaffia Shea Butter Unscented
How ethical are your choices when it comes to body and skin care? Meet Alaffia, a social enterprise founded in 2003. Funds from Alaffia product sales help provide maternal care, bicycles, school supplies and even build schools in Togo, West Africa. Using authentic shea butter, the Alaffia Shea Butter Unscented is a beautiful skincare product that not only empowers mothers and families, it leaves my skin feeling soft and smooth. You really can feel the love and care put into this product!
-Kate Duncan, Editor
Dindi Calm Flower Shea Butter Hand + Body Lotion
Dindi Naturals have blended some of my favourite botanicals together to great their Calm Flower Shea Butter Hand + Body Lotion. Using natural ingredients like aloe vera, calendula, lavender, lemongrass and geranium, the cream is soft, soothing and nourishing for the skin. I love lathering myself with this butter right after a warm bath, then I can take the beautiful calming properties of the natural ingredients into my dreams.
-Kate Duncan, Editor
Epzen Relax Magnesium Bath Crystals
I am not a hardcore gym-goer, a marathon runner, or an elite athlete. I am just a simple girl who enjoys a long walk and yoga every other day. Having said that, my minimal exercise routine can leave me feeling sore and tired sometimes. When this happens, I adore using magnesium bath crystals (or epsom salts) in a bath to relax, rejuvenate and unwind. I normally add some lavendar essential oil to my bath, but the beautiful thing about this product is that they are already scented with a carefully selected blend of essential oils. I poured these crystals liberally into a hot bath, lit a candle, lay back and let them work their magic. Let me tell you, I have never slept better. If your body aches, or if you just enjoy a good soak in the tub, these are for you.
-Sophie Flecknoe, Editor
Evodia Australia Beach Hand Cream
I don't apply a lot of hand cream because I simply don't like the feeling of it when I need to use my hands straight after. Having said that, if I were to find a hand cream that instantly absorbs and didn't leave a residue on my rings, then I might change my mind. This hand cream is replenishing and nourishing and really luxurious. Plus it lays claim to my favourite Evodia scent to date – beach. I found it rich and hydrating, thanks to the native macadamia oil and kangaroo paw flower, but it didn't leave any sticky or oily residue on my hands. My hands were left soft and supple and ready for my next move.
-Sophie Flecknoe, Editor
Evodia Australia Garden Hand Cream
Everyone loves a hand-cream. I'm sure you have on buried at the bottom of your purse or in a draw next to your bed. They make great gifts for the people you care about and are a very quick and simple thing you can do for yourself to inject a little self-care into your day. Evodia's Garden hand cream smells absolutely divine. I applied it to my hands before bed one evening and was transported to my grandmother's rose garden. The power of scent always fascinates and comforts me and that is exactly what this hand cream is: it is comfort, nourishment, and beauty in a tiny little tube. Let your skin drink it in.
-Sophie Flecknoe, Editor
Evodia Australia Outback Hand Cream
I love applying hand cream before bed because I know my hands will be resting and soaking in all the goodness that I've just applied. Evodia's Outback hand cream boasts their signature earthy, sultry scent, but in cream form. It is completely nourishing because it is made with macadamia oil and enriched with Vitamin C-rich desert lime. I applied this liberally at night, just before turning the lights out. It has become a lovely little ritual that I look forward each evening. When I awoke, my hands were soft and supple and oh so smooth.
-Sophie Flecknoe, Editor
Magnesium Power Magnesium Chloride Flakes
I adore baths. I love to soak in the hot water with a candle burning and listen to a good album, read a wonderful book, or simply just breathe. I always emerge rejuvenated and I always sleep better for it. These bath flakes are amazing, easy to use and the perfect way to enhance your bathing experience. Not only do they imbue new life into tired muscles, but they calm the nervous system and can even alleviate mild anxiety. All I did was pour these flakes liberally into my tub, lit a candle and relaxed into the experience.
-Sophie Flecknoe, Editor
Natio Wellness Body Butter
I've never heard of a body lotion or butter containing olive leaf extract, but Natio's Wellness Body Butter proudly contains it. This ingredient renews the skin and with its friend, pomegranate, strengthens against signs of ageing. My skin just drank this body butter right up. For a few nights in a row, immediately after showering and using a scrub on my skin, I slathered this rich, buttery formula all over my body. My skin was left feeling silky smooth and so, so soft. Plus, it looked more even in tone and texture, too!
-Sophie Flecknoe, Editor
One Seed Rose Petal Multipurpose Elixir
The One Seed Multipurpose Elixir is a potent blend of superior plant oils, such as avocado, pomegranate and sea buckthorn. This product was intensely moisturizing and nourishing for my skin and the smell was incredibly romantic and pretty. It is designed to offer a nourishing boost of multivitamins, minerals, essential fatty acids and antioxidants to the skin and it definitely delivered. After dry body brushing I applied this elixir all over my body before hopping in a hot shower. I then followed with more of the elixir and enjoyed skin that was soft like velvet and glowing all over. I added a few drops to a hot bath one evening and enjoyed the extra boost it gave my skin. If you apply a few dabs on your decolletage, it makes a great base for your favourite One Seed perfume as well.
-Sophie Flecknoe, Editor
Saba Organics Hand and Body Lotion
I very rarely apply hand lotion when I'm out and about, but at home it's a different story. The Saba Organics Lavender & Mango Butter Hand Lotion has taken up permanent residency on my bathroom vanity and I find myself washing and moisturizing my hands as soon as I walk in the door. It smooths, nourishes and replenishes my hands and the gorgeous aroma from the lavender essential oil is so calming and soothing.
-Sophie Flecknoe, Editor
Three Warriors Tasmanian Sand Scrub
Have you ever gone to the beach, gotten sand all over yourself, and upon washing it all off realized your skin had an undeniable glow to it? This scrub is that exact experience, in a scrub! It is a powerful product! It is rich and potent and really polishes your skin so it feels squeaky clean and brand new. This product is intended as preparation for the brand's self-tanning products, but honestly I used it purely as a scrub more often than not. It is gritty, yet smooth, and left my skin feeling absolutely sparkling. I felt that it didn't dry out my skin but rather locked in the moisture.
-Sophie Flecknoe, Editor
Clemence Ultimate Hand + Body Lotion
For me, the test of a good hand cream is whether it leaves any greasy or sticky residue behind. I was pleased to discover that Clemence Organics' Ultimate Hand + Body Lotion left no undesirable residue at all and simply showed my hands the love they deserve. This lightly scented lotion contains a power-packed formula of nourishing rosehip, calendula, jojoba and shea nut oils which are amazing for dry skin and scarring. I applied this to my body every day for a week, rubbing the excess into my hands. My skin was glowing, super-smooth and I was ecstatic to see that the keratosis pilaris on my arms appeared lessened. It really is the ultimate!
-Sophie Flecknoe, Editor