WellBeing BE-YOU-T Awards Editors Review: Skin Care-Face care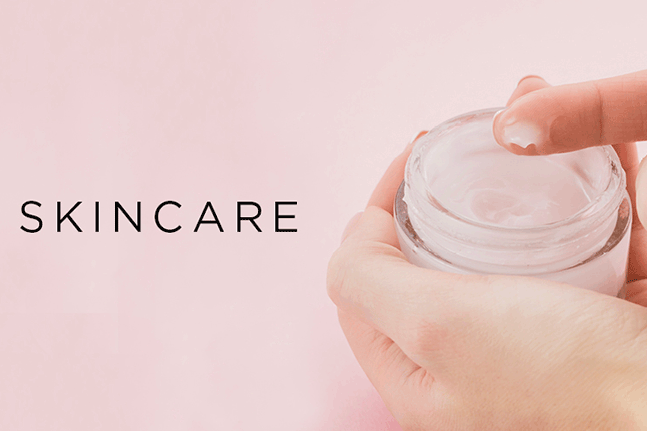 S

KINCARE: FACECARE
Acure Seriously Soothing Serum Stick
Well, this was a wonderful product to try! Although it looks blackish-blue in colour, the Acure Seriously Soothing Serum Stick comes our clear on the skin and is super fun to use – it's like smearing a giant lipstick all over your face. I loved it! The quirky and flirty copy on the packaging impressed me just as much as the serum stick itself. A winning combination of blue tansy oil, grape seed oil and hyaluronic acid have been lovingly blended to create a stick that is soothing and hydrating for the skin.
-Kate Duncan, Editor
Adorn Hydration Skin Primer Day Moisturiser
The Adorn Hydration + Botanical Infused Skin Primer is a luxurious formula with just a hint of natural fragrance. Keep in mind that a little goes a long way, so a single pump (or even half a pump) would be enough for your entire face. I found this product quite cooling and calming (rose water is beautiful for your skin) and I really relished the feeling after applying it to my face, neck and décolletage. This product is also a primer and sits beautifully underneath makeup. Don't be alarmed by the packaging, it is actually a very deliberate choice on behalf of Adorn. The pump acts as a vacuum to increase the shelf life of the product reduce bacteria growing in the vessel – when I researched this I was very impressed! Overall, this lovely, hydrating primer left my skin feeling very fresh, radiant and calm.
-Sophie Flecknoe, Editor
Amperna 10% Pro + Resurfacing Lotion
Those that know me will tell you I am obsessed with exfoliation. By that, I mean chemical exfoliation in the form of AHA (alpha-hydroxy acids) and BHA (beta-hydroxy acids). AHAs break down the 'glue' between dead skin cells leaving you with a glowing, smooth complexion. Lucky for me, the AMPERNA Pro+ Resurfacing Lotion contains the AHA, glycolic acid (at a pretty generous dosage of 10%) to gently resurface the top layer of the skin. What sets this formula apart is that has been specifically formulated for even the most sensitive skin so is perfect for first-time exfoliators. It also contains antioxidants and AMPERNA's signature probiotic complex to calm redness and act as a protective barrier on the skin. This product is designed to be left on, so don't wash it off after applying. After cleansing I gently patted the lotion onto my face, neck and décolletage and followed soon after with a moisturizer. Keep in mind that using AHA and BHA ingredients can make you more sensitive to the sun, so always, always, always wear SPF the following day. AHAs are one of the quickest ways to change your skin, so if you want to do that in a more gentle way then this lotion is for you.
-Sophie Flecknoe, Editor
Amperna Pro + Vitamin C Hyaluronic Serum 
The beauty of AMPERNA's products is that they are designed to work cohesively together in a 5-step system. This potent little serum is perfect for hydrating and soothing your skin due to its hyaluronic acid content. I applied this serum in the morning after cleansing and followed with a moisturizer and SPF (always). I gently pat serums into my skin, rather than rubbing, which I find gives my skin a noticeable glow. This serum is quite cooling and calming and provides a lovely, smooth base for your makeup. I found that I skipped primer when I had this serum on. It left my skin very bright and smooth and isn't sticky or greasy. Please note that this product contains Vitamin C so you shouldn't use it at the same time as using any Vitamin A (retinol/retinoid) product as the two can interact negatively with each other – use a Vitamin A in the evening and the AMPERNA Pro+ Vitamin C Hyaluronic Acid Serum the following morning and enjoy the glow!
-Sophie Flecknoe, Editor
Amperna Probiotic + DS Soothing Serum
We've all heard of our microbiome, right? Well did you know that your skin has a microbiome of its own? This is why the gut-skin connection is so important. AMPERNA's Probiotic+ DS Soothing Serum is packed with their signature probiotic complex to act as a barrier on the skin and ultimately protect your skin's microbiome. It also has copper and zinc gluconates in to help limit the spread of harmful bacteria and further strengthen the skin's barrier. I applied this serum at night, gently patting and pressing the formula into my skin. I applied this underneath the Pro+ Vitamin C Hyaluronic Serum in the morning and on top of the 10% Pro+ Resurfacing Lotion in the evening. I found this product to be particularly cooling which was very refreshing and revitalising in the mornings. For an extra cooling effect, place in the fridge 15 minutes before application.
-Sophie Flecknoe, Editor
Ancient & Wild Beauty Elixir & Hydroluronic Acid
Almost every morning I have a smoothie for breakfast. It has evolved into a witch's brew of beauty benefits with added powders, vitamins, superfoods and supplements. A very welcome addition to my morning shake is Ancient & Wild's Beauty Elixir with Hyaluronic Acid. Normally, I apply HA topically in the form of serums or moisturisers, so I was intrigued to try it as an ingestible ingredient. I'll shed some light on the science-side of things. This powder contains marine collagen peptides and HA to feed the skin from within at a cellular level. It is intended to boost hydration, synthesize collagen, improve elasticity and promote healthier, younger looking skin. Let me tell you, it is really good stuff. On the days I added this to my smoothie blend, my skin produced far less sebum and I adopted a healthy glow (even after the night's I'd had less than the recommended 8 hours of sleep). If you want to glow from the inside out, this is a product to seriously consider despite the price tag. I don't know if my morning smoothies will ever be without it from now on!
-Sophie Flecknoe, Editor
Anthogel Anti-Ageing Facial Serum
When Miss Universe credits a product as the reason behind her glowing complexion, it's time to pay attention. While I am no Miss Universe, I do believe my skin deserves the very best care possible. Taking cue from its ingestible counterpart, Anthogenol Anti-Ageing Facial Serum is a powerful antioxidant treatment to help combat the signs of aging and "oxidative stress". This serum is beautiful to use. It's thin and silky and applies to the face with luxurious ease. The best test of this product was, however, my mother who has since pledged she will no longer use anything else! It has taken pride of place on her nightstand and I am lucky if I even get to look at it! It's a winner.
-Sophie Flecknoe, Editor
Dindi Snowflower Brightening Face Serum
Before trying Dindi's Snowflower Brightening Face Serum, I had never used (well, not that I knew of) or even heard of snowflower extract. Because I've been loving the serum so much, I decided to do some research. What are the skin benefits of snowflower extract? I found out that it contains super antioxidants that are called catechins, which are 100 times more potent than vitamin C and 25 times more potent than vitamin E. Wow, no wonder I've been loving this product so much. The serum feels light on the skin and absorbs quickly. Plus, you only need to use a small amount – meaning I will have the 30mL bottle for ages!
-Kate Duncan, Editor
Fitcover Superfood HIIT serum
What a line-up of superfoods! Chia seeds, avocado oil and jojoba oil are some of the stellar ingredients blended into Fitcover's Superfood HIIT Serum. Smelling divine, the light-weight serum has been infused with antioxidant-rich, plant-based ingredients that, when used, are absorbed quickly into my skin to leave it feeling nourished and renewed. You can even rub this oil into the ends of your hair or onto your lips!
-Kate Duncan, Editor
House of Immortelle B5 Immortelle Anti-wrinkle
Sometimes I just want to wear an oil-free serum that lets my skin breath overnight. House of Immortelle's B5 Immortelle Anti-Wrinkle Serum is just that, a gorgeous, lightweight, soothing serum that makes my skin shine – but without that oily gloss. Free from artificial colours, fragrances, dyes or harsh ingredients, the serum blends pure essential oils and plant extracts together to create a potent skincare product. When my skin is feeling a little dry, I dab a few drops on and watch the hydration and nourishment transform my face overnight.
-Kate Duncan, Editor
House of Immortelle Hydrating Rose Mask 
There's just something so beautiful about rose essential oil. It might be the fact that roses remind me of a beautiful rose garden my dad and I built when I was a little girl, but it also smells utterly divine. Rose essential oil is very hydrating for the skin, which I found out after using the House of Immortelle Hydrating Rose Mask for a couple of weeks. The jelly-like consistency is clear, cooling and so nourishing for the skin. The mask locks in moisture and boosts natural hydration, making it the perfect companion for my self-love bath time.
-Kate Duncan, Editor
ivadore Arise & Shine Antioxidant Day Cream
Ivadore's signature day cream, Arise & Shine, is full of antioxidants to protect against free-radical damage. Free-radicals are the nasties that cause our skin to prematurely age and pigment, which I'm sure none of us want to experience. This smooth and glossy cream is really nourishing and I found that it absorbed instantly into my skin with no greasy residue. This allowed my makeup to sit flawlessly atop it. This product is designed to protect all skin types and is touted as being fantastic for oily or problematic skin of which I do have. I found that after full day of wearing this day cream (under makeup) that my sebum production had reduced leaving my skin looking more matte rather than oily or shiny.
-Sophie Flecknoe, Editor
ivadore Love Army of Antioxidants Oil Treatment
Even if you experience oily or combination skin like me, please, please don't shy away from oil treatments. I find that they often mimic the complexion to reduce any excess sebum production. Ivadore's Army of Antioxidants Love Oil is a game changer for those with oily skin. It is designed to nourish and hydrate with its powerful blend of camellia, shea and marula oil and boy, does it! I loved applying this oil over my Night Cream in the evenings and combining it with my Day Cream in the morning for a deeply hydrated complexion. I even added a few drops of this oil to my foundation for an extra glow and added antioxidant protection!
-Sophie Flecknoe, Editor
ivadore Love War On Red Oil Treatment
If you want skin that is quenched and glowing with good health, then look no further than Ivadore's Love Oil: War on Red. This adorably-named facial oil contains a blend of powerful natural antioxidants. While I am still in my twenties, 'mature skin' applies to anyone over 25-years of age. I turned 26 this year, so am beginning to consider formulations that will safeguard my skin against premature ageing. After cleansing, applying my serum and moisturizing I applied this oil all over my face. Yes, although controversial to some, I do apply my facial oils after my moisturizer to really lock in the active ingredients in the previous products. This lovely oil formula completely smoothed and brightened my complexion, leaving it feeling soft and supple.
-Sophie Flecknoe, Editor
ivadore Nurture Nourish & Balance Antioxidant Serum
Ivadore's Nurture, Nourish & Balance Antioxidant Serum is a power-packed formulation that penetrates quickly into the skin. It is made up of a blend of vitamins E, C, B3 (otherwise known as niacinimide, a favourite ingredient of mine), B5 and B6. It also has a base of hyaluronic acid (another favourite ingredient of mine) along with the healing properties of Dragon's Blood. Don't panic, though. It sounds scarier than it is. Dragon's Blood is actually a plant-derived ingredient from the sap of a certain type of tree and not the bodily fluid of a mythological creature. This serum really packs a punch and a little goes a really long way. I spread a pea sized amount over my face and neck each night before applying my night cream for a few weeks. What I noticed was a reduction in pore size and a youthful, bright complexion. It's a big yes from me!
-Sophie Flecknoe, Editor
ivadore Rest & Renew Ultra Night Cream
Overall, I am hugely impressed with Ivadore's products and their Rest & Renew Night Cream is no exception. Included in this potent formula is the beauty oil du jour – hemp seed oil. This humble little oil has caught everyone's attention and for good reason. It is non-comodogenic, so it won't clog your pores. It contains all of the 21 amino acids which are the building blocks of the keratin protein in our skin. While skincare can get confusing, this essentially means that it helps our skin repair itself, or rebuild itself, each night. After cleansing and applying my usual serum, I slathered this rich, silky cream all over my face, neck and décolletage, rubbing the excess into my hands (after all, they need some love, too!). It was so incredibly soothing and immediately my skin felt plump, even and nourished. I always wait 10 minutes or so for the product to sink in before letting my head hit the pillow, which I do recommend to avoid any unnecessary wastage of skin care products. I awoke with skin that felt hydrated, plumped and glowing with nourishment.
-Sophie Flecknoe, Editor
Jacqueline Evans Argan & Rosehip Moisturising Cream
Jacqueline Evans' Argan and Rosehip Moisturising Cream can be used both morning and night for an supreme moisturizing experience. I chose to apply it at night, opting instead for an SPF option in the AM. This cream is rich in essential fatty acids from the added rosehip oil (and absolute dream boat of a skin oil) and loaded with antioxidants to protect your skin even further.  This product smells absolutely divine and was instantly super hydrating for my skin. It was calming and locked in its lovely nourishment for the entire time I was asleep. It's a wonderful cream, that's for sure!
-Sophie Flecknoe, Editor
Jacqueline Evans Castille Cream Cleanser
Believing in the power of simplicity, clinical nutritionist Jacqueline Evans is on a mission to make women fall in love with their skin. I am someone always on the hunt for the next active ingredient, but Jacqueline Evans' pH-balanced Castille Cream Cleanser reminded me that sometimes less is more. It is a really effective cleanser, yet it's gentle enough to use every day. It removed my makeup completely and left my skin fresh and clean. I enjoyed the delicate foam that developed upon use, which cleaned my skin without stripping it of its natural oils completely. I feel like this cleanser brings your skin back to homeostasis, so you can then layer your active products on top. It is the clean slate upon which to build.
-Sophie Flecknoe, Editor
Jacqueline Evans Green Clay & Gingko Face Mask
I have recently been using a pink clay mask once a week to refine my pores and draw out any impurities. Then, Jacqueline Evans' Green Clay & Gingko Detox Mask landed on my desk and the game changed forever. Green Clay, or Kaolin as it's sometimes referred, is absolutely magic at drawing impurities from deep within the skin. The other hero ingredient in this particular mask, however, is the White Willow Bark extract which contains an AHA called salicylic acid to help skin shed dead cells and clear pores. Let me tell you right now, this mask is a miracle worker. Not only is it insanely effective after just one use, but the ritual attached is almost sacred. The product comes in powder form, so you need to mix it with water to turn it into a paste. I followed the instructions exactly and then applied the mask all over my face with a facial application brush (yes, I have one handy). After this, I just sat back, relaxed and let the mask do its thing. I watched as the wet olive green mask dried to a lighter pastel shade, hardening on my skin. After about 15 minutes, or after the mask had completely dried, I gently washed it off (avoid vigorous scrubbing) with warm water using a face cloth (important note: use a face cloth you don't have strong feelings for because it will become turn green). And the result was incredible. Pores? Gone. Skin tone? Glowing. Skin texture? Smooth as porcelain. Miracle worker? Without a doubt.I will definitely be carving out some 'me-time' to use this mask once a week. I love it.
-Sophie Flecknoe, Editor
Karinda Nourishing Moisturiser
Everyone needs a good moisturiser in their beauty kit. Lately, I've been loving Karinda's Nourishing Moisturiser for the deeply nourishing affect it has on my skin. My skin can get really dry throughout the cooler months and then very sun-kissed in summer, so it's important I lock in moisture when I can. Karinda's Nourishing Moisturiser uses Kakadu Plum to offer my skin a potent source of vitamin C as well as finger lime caviar, which is known to have strong anti-ageing and protective properties. It's easily absorbed, smells absolutely delicious and is made from certified organic plant-based ingredients. A big win for my skin!
-Kate Duncan, Editor
Karinda Rejuvenating Serum
Now that I've hit my thirties and spend almost every day at the beach, I've noticed my skin needs a little more TLC. Thankfully, Karinda Rejuvenating Serum is here to save my skin. The light and fast absorbing serum has been lovingly designed by skincare experts to brighten skin tone, minimise fine lines and improve sin firmness. Beautiful Kakadu Plum and Davidson Plum are blended in and not only smell absolutely divine, they assist with skin hydration and shine.
-Kate Duncan, Editor
Karinda Sacred Youth Oil
I am obsessed with using oil on my skin! Karinda's Sacred Youth Oil bends healing, certified organic, nutrient-rich botanicals together to create an oil that is so deeply nourishing for the skin. The expertly crafted formula contains rare fatty acids, rich botanical oils and powerful bio-active ingredients that work together to create an ultra-hydrating oil. I cannot get enough of it!
-Kate Duncan, Editor
Mavala Multi-Moisturising Sleeping Mask
The Mavala Multi-Moisturising Sleeping Mask felt more like a gel rather than a heavy cream, which was so refreshing. It is the prettiest shade of light pink and smoothed onto my face so easily. It was very cooling and soothing and, in my opinion, made me feel fresh and clean before relaxing into a deep slumber. While I applied this over my serum and eye treatment as a night cream, it can also be applied as a mask more liberally/thickly. Whatever you choose to do, don't rinse it off. Soak in that delicious nocturnal nourishment and awake with a refreshed glow.
-Sophie Flecknoe, Editor
Natio Daily Defence Face Moisturiser SPF 50+
I love Natio's Daily Defence Face Moisturizer. Not only is it SPF 50+ (which should be your minimum, ladies) it is also deeply nourishing for the skin. It has a light, velvety formula that leaves no greasy residue. It's easy to apply and sits well under makeup. It is enriched with aloe and vitamin E to soften, hydrate and protect the skin. After applying my serum in the morning I just smoothed this over my face, neck and décolletage and waited about 10 minutes before applying my makeup. I found that while using this product I could skip applying a primer because my skin looked smooth enough with just this moisturizer.
-Sophie Flecknoe, Editor
Natio Rosewater Hydration Axtioxidant Serum
Rosewater is so gentle and I absolutely adore the smell so I was a very happy beauty editor when this product landed on my desk. I don't normally use micellar water, instead I remove makeup with an oil cleanser and then cleanse with my usual team of products. However, this product was so soothing on my skin that I've found myself skipping the oil cleanse and using this. All I did was pour it onto a cotton round and gently wiped it over my face and neck. Afterwards, my skin was squeaky clean, glowing and completely nourished.
-Sophie Flecknoe, Editor
Natural Instinct Radiance Mist
The Natural Instinct Radiance Mist contains a rare mineralized water from the French Islands enriched with magnesium and potassium. In other words, it's really, truly, very good. This beautiful product reduced my pore size and offered invigorating refreshment after a warm shower. It instantly calmed my skin when I spritzed it onto my face and décolletage. The romantic scent from the Rose Water was also very welcome. Sometimes, I chose to spray this mist directly into my hands and press it gently into my skin rather than spray it, but that's just a personal preference. I now carry this mist with me in my handbag to refresh my face in the afternoon when I'm out and about and to add new life to a face of makeup. It's such a versatile, wonderful product.
-Sophie Flecknoe, Editor
Organicspa Biohydra+ Serum
I love Organicspa Biohydra+ Serum's creamy, light-weight consistency. Formulated with Hyaluronic Acid, 93 per cent organic extracts and other vital nutrients known to replenish skin, the serum is a delight to smooth over the face. Needing just a small amount for full face coverage, the 30g bottle will last me a very long time. Developed with mature skin in mind, I can feel the ultra-hydration and powerful protection of the serum working each time I smooth it on my face. A win, win!
-Kate Duncan, Editor
Organicspa Lactic Gel Cleanser
During the summer months, I spend most my mornings in the surf and my lunchbreaks walking the pooch. Because of this, my skin can get really dry. Thankfully, Organicspa Lactic Gel Cleanser exists to thoroughly cleanse my skin without dehydrating my complexion. The gel cleanser offers a light and gentle exfoliation that removes the salt, sun and sand from my skin. Plus, it contains one of my all-time favourite skincare ingredients: Seabuckthorn. With 86 per cent certified organic ingredients, I know I'm giving my skin the love and nourishment it deserves.
-Kate Duncan, Editor
Sativa Purify Hemp Cleanser
Sativa's PURIFY Hemp Cleanser does exactly what it promises. It purifies. After just one wash my skin felt calm and more evenly balanced. I often experience quite oily skin and so many products designed for oily/combination skin strip the skin of its natural oils, leaving it dry and tight. This cleanser beautifully cleaned my face without any of these harsh side effects. I always double cleanse at night, so repeating the cleansing process with this lovely formula was heavenly. It made me feel awake and fresh and my skin extraordinarily soft. I had to resist the urge to touch it! I followed my double cleanse with Sativa's REJUVENATE Serum, which I pressed lightly into my skin. It's the perfect morning routine!
-Sophie Flecknoe, Editor
Sativa Rejuvenating Serum
I have tried my fair share of serum and while the Sativa REJUVENATE Hemp Serum contains no active ingredients per se, it definitely packs a punch. This serum boasts a beautifully fine formula that is non-greasy and fast-absorbing. The formula itself stands upon a trio of hero ingredients including Aloe Vera, Rosehip Oil and Native Australian cellular extracts. It is also full of antioxidants and anti-microbial agents to keep the skin clear and ward off any stress-related blemishes. It is a very calming product and sits on the skin gently. I followed the advice of Sativa and followed with the REPLENISH Organic Moisturiser and can I say that in the morning my skin tone was even, calm, hydrated and clear.
-Sophie Flecknoe, Editor
SKIN by ecostore Hydrating Moisturiser
I was thrilled to find out that ecostore had brought out a skincare range called SKIN by ecostore. For me, ecostore can do no wrong. Their Hydrating Moisturiser packed with New Zealand natural ingredients like grapeseed extract, jojoba oil and harakeke. The light-weight creams is dermatologically tested, great for sensitive skin and a welcomed addition to my morning routine. The unique blend is said to balance skin tone, improve elasticity and leave me with a more hydrated complexion – all of which I can certainly affirm.
-Kate Duncan, Editor
SKIN by ecostore Multi Nutrient Facial Oil
I love a good face oil, especially one infused with my favourite ingredients like blackcurrant and apricot oil. Personally, I don't think blackcurrant is used enough in skincare; it's such a nourishing ingredient for the skin. Blending together grapeseed oil, kiwifruit seed oil, jojoba and avocado, SKIN by ecostore's Multi Nutrient Facial Oil is a dream to use. I mean, can you get a more tastier face oil? The light and unique blend is filled with nutrient-rich New Zealand ingredients and leaves my face feeling deeply nourished, hydrated and with a gentle glow.
-Kate Duncan, Editor
SKIN by ecostore Replenishing Night Cream
I was thrilled to find out that ecostore had brought out a skincare range called SKIN by ecostore. Their Replenishing Night Cream is a dermatologically tested, creamy pink blend of skin-loving ingredients like grapeseed extract, seaweed and harakeke. Each evening I use this beautiful soothing night cream I can't wait to see how my skin looks and feels the next morning. Said to enhance skin elasticity and hydration while I'm sleeping, I truly feel like I wake up with a radiant and glowing complexion – all thanks to SKIN by ecostore.
-Kate Duncan, Editor
Sonia Orts Aqua Serum Elixir
Sonia Orts' Aqua Serum Elixir is a welcome addition to my night-time skincare routine. Usually in the evening, I wear an oil-based serum but, considering my skin complexion tends to be on the oilier side, I've realised this doesn't allow my skin to breath. Since using the oil-free Aqua Serum Elixir at night, I have noticed that my skin feels lighter and softer in the morning. There are so many powerful ingredients in this elixir, such as Kakadu Plum, Quandong, Lilly Pilly and Davidson Plum, plus green coffee seeds, aloe vera, blue spirulina and more, that make the elixir a dream to use. It's literally bursting with skin-food alchemy!
-Kate Duncan, Editor
The Divine Woman Ultra Perfecting Mask
I am big fan of face masks! Because I wear most of my face masks in the bath (I'm an even bigger fan of baths), they're synonyms with relaxation and rejuvenation. Divine Woman's Ultra-Perfecting Mask not only makes me feel like a divine woman, it enriches my skin with so many beautiful plant-based ingredients like macadamia oi, vitamin E and cocoa butter. The creamy, delicious smelling mask leaves my skin feeling ultra-hydrated and restored. Plus, it can be left overnight for an even deeper rejuvenation – perfect for when I've spent too long in the city!
-Kate Duncan, Editor
The Organic Skin Co Daily Rituals
The Organic Skin Co.'s Daily Rituals Moisturizer is a rich and buttery formula that glides onto the skin with ease. After cleansing and applying my serum I gently pressed the cream into my skin and let the goodness sink in. It is enriched with a concoction of organic and cold-pressed oils including Castor Seed, Jojoba and, everyone's favourite, Rosehip Seed. The formula helps fight inflammation and irritation and puts skin in a state of perfect harmony. Enjoy the glow!
-Sophie Flecknoe, Editor
The Organic Skin Co The Good Oil
The name couldn't be more apt when it comes to The Organic Skin Co.'s, The Good Oil. Not only did the amazing fragrance completely elevate my mood, the oil itself took my skin from dull to sparkling, bright and vibrant in just seconds. The formula is a delicious blend of pure organic oils including jojoba, almond, sunflower, honeysuckle and apricot that help to soften and repair the skin. Combine this with the addition of anti-inflammatory turmeric and you have yourself a winning product. All I did was took three drops of this oil, gently massage it into my skin and watch as my skin transformed right before my eyes. It truly is a very, very good oil.
-Sophie Flecknoe, Editor
No Face C2 Factor Under Eye brightener
I must admit, when I first saw the selection of NO FACE products on my desk I was immediately reminded of science labs, beakers, lab coats and the like. This, however, is not too divergent from what NO FACE actually offer. Their products are backed by immense research and fine-tuned to the point of have one specific job when it comes to your skin. The Undereye Ketone C2 factor from their PHYTOGEN© range has the singular task of eliminating under-eye bags and darkness and brightening the delicate skin around the eyes. Let me tell you, friends, it may only have one job, but it does this job well. The acutely concentrated formula is thin and light and glided onto my skin with ease. As it set and dried onto my eyes looked immediately brighter. It was in the mornings, however, after a full night's sleep of wearing this product that I noticed its true effects. The skin under my eyes seamlessly blended with the rest of the skin on my face, with no differentiation caused by dark circles or millea. It was quite remarkable and I think I'm hooked.
-Sophie Flecknoe, Editor

No Face KC Photosynthesis UV Repair Factor
As with all NO FACE products, this particular serum has been extensively well-researched and developed. It has one specific and targeted job, to repair and brighten skin that has been damaged by the sun's harmful rays. It is 30 times stronger than vitamin E and C, therefore providing the strongest natural antioxidant to fix damaged cells. The instructions provided with the product instructed me to apply this product 2-3 times per day, however I only applied it in the morning before my SPF. I must say, the NO FACE products I tried have left me really intrigued. Not only are they acutely concentrated serums, or 'factors' as the brand calls them, but they do their job. And not only do they do their job, but they do it well and fast. After just two days of using this product I noticed a more even complexion and more brightness in my face. Where I noticed it the most, however, was my décolletage. It didn't take me long to become obsessed with this brand and now it's a full-blown love affair. Do your research, beauty lovers, and get on board with NO FACE.
-Sophie Flecknoe, Editor

No Face Retin-A Vita-A 2500 Natural Retinol Renewal Serum
As with all NO FACE products, this particular serum went through stringent peptide chain and protein isolation processes to refine it into the targeted product that it is. I have never tried a retinoid or a Vitamin A product quite like this one. It has a concentrated blend of natural Vitamin A derived from leafy greens such as kale and spinach and the effects it has on the skin are seen almost instantly. After trying this product my skin was left looking and feeling soft, radiant and glowing. Pore size was minimized and my overall complexion was more even and bright. The morning after, however, my skin looked smooth and fine lines seemed to be diminished considerably. I have tried a lot of retinoid-based products and I can confidently say that this offering from NO FACE is one of the more gentle products. It is perfect for first-time Vitamin A users who can rest assured they are not only nipping fine lines and problematic complexions in the bud, but they are also nourishing their skin with natural ingredients. It's a winner!
-Sophie Flecknoe, Editor

No Face Phyto Enzymatic Oxygen Foaming Cleanser
I think the first words out of my mouth after using this product were, "wow". That is no lie. I have not been 'wowed' by a product like this in a long time. I feel like after just one use I had a brand new complexion. This beautifully gentle, foaming cleanser contains powerful plant-based enzymes to dissolve any stubborn makeup, sunscreen, oil and dirt off the surface of the skin. I won't bore you with the science behind enzymes and why they are so beneficial, but I will say that they are incredibly powerful and you need a product like this in your skincare routine to thoroughly break down the dirt and oil on the surface of your skin. This particular cleanser becomes 'activated' by the pump action of the packaging, which infuses the ingredients with oxygen and releases the natural enzymes within the formula. As I mentioned before, after using this cleanser just once my skin was utterly transformed. I realise that is a strong word but I honestly felt so confident in my skin after using this product that no other word seems to hold the same weight. This cleanser is transformative and you will love it!
-Sophie Flecknoe, Editor

No Face Hydrogen Condensed Hydrating Factor Complex
I'm calling it. This will be the moisturiser I use during the sweltering summer months ahead. More like a gel than a cream, this product is cooling, soothing and nourishing without being sticky, shiny or greasy. With my favourite ingredient, hyaluronic acid, as its hero additive it's deeply hydrating and revitalising for the skin. It is super lightweight with a heavenly natural scent which I loved. I smoothed this gel all over my face after applying my many serums and potions and I felt it set and secure all the products underneath it. I awoke with no puffiness in my skin and just a smooth, balanced complexion shining back at me. If you have oily skin like me, then hold this one close. It will be your best friend during the humid days and nights of summertime.
-Sophie Flecknoe, Editor