Gluten-free Ginger Cookies Recipe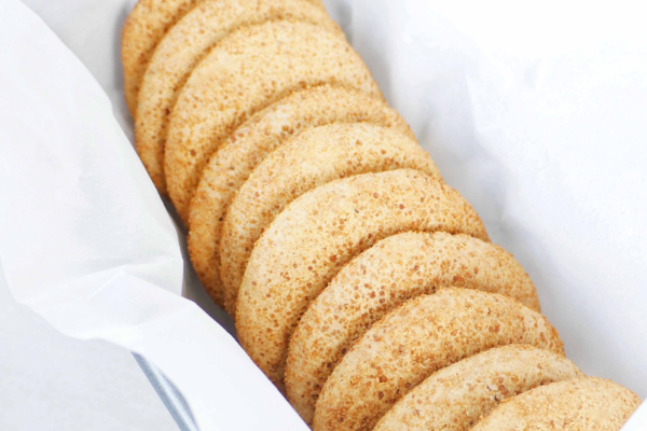 Credit: Lisa Guy
These delicious gluten-free ginger cookies are a healthy alternative to sugar-laden store-bought varieties. Ginger is well known for its powerful anti-inflammatory and antioxidant properties. Ginger is beneficial for stimulating circulation and improving digestion, along with helping to lower cholesterol levels.
Makes: 10 cookies
¼ cup coconut sugar, plus extra for coating
1 organic egg
2 tbsp cold-pressed coconut oil
2 cups almond meal
2 tsp ground ginger
½ tsp ground cinnamon
1 tbsp raw honey
½ tsp bicarb soda
¼ tsp sea salt
Preheat oven to 180ºC.
Line cookie tray with baking paper.
Place all ingredients in food processor and blend until well combined.
Roll into balls, each around 1 heaped tbsp of mixture.
Place extra coconut sugar in small dish and roll balls in sugar.
Place balls on cookie tray, then flatten with fork.
Bake for 12 mins then allow to cool before eating.
Store in fridge in airtight container.