Contributed by: Lisa Guy
Muesli Yoghurt Cups Recipe
This gorgeous dessert or snack is a crowd-pleaser! Yoghurt is a great source of protein, calcium and vitamin D necessary...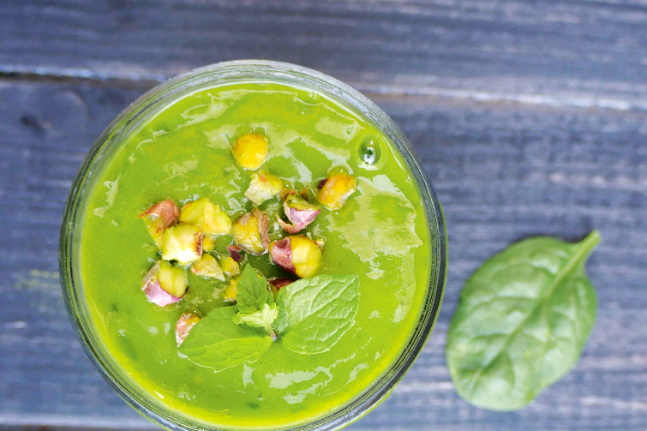 Kale and Mango Breakfast Smoothie Recipe
This smoothie is jam-packed with beta-carotene (pro-vitamin A), an important vitamin that helps reduce inflammation in the body, while supporting...
Grain-Free Raw Pad Thai Recipe
Not only does this dish taste delicious, it looks gorgeous in the centre of the dining table. Impress your family...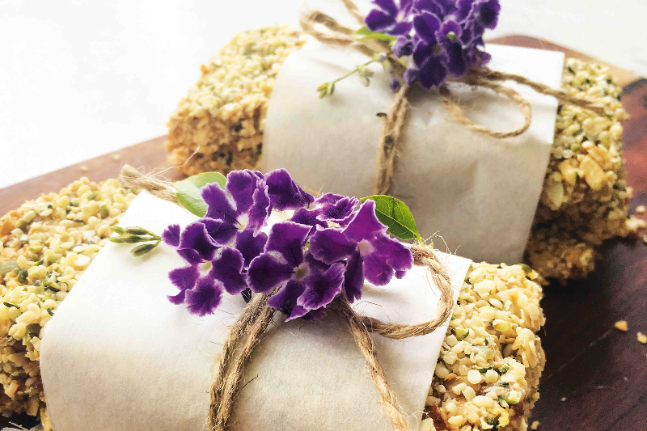 Nut-Free Muesli Bars Recipe
These lovely bars are a healthy alternative to store-bought sugar-laden muesli bars and are great for school lunchboxes.
Peanut Butter Balls Recipe
Kids coming home from school are starving and it's great to offer them nutritious food that will keep them going...
Tahini Buckwheat Noodles with Edamame Recipe
Tahini provides plenty of healthy unsaturated fats and vitamin E, which help promote heart health. Why not try this delicious...
Edamame Hummus Recipe
Want to get the kids in the kitchen? They'll love podding the edamame because it's a fiddly task, but it...
Hummus Vegie Pie Recipe
Looking for an impressive dinner idea? This gorgeous hummus vegie pie is full of goodness and taste.
Chocolate Bounty Bars
These tasty little morsels will be your new favourite snack. We find it very hard not to eat them all...
Matcha Rice
Looking for new ways to cook rice? Try this delicious and healthy matcha rice recipe today.
Berry and Lemon Coconut Cake
This gorgeous cake provides plenty of protein, which helps keep blood sugar levels balanced and sugar cravings at bay.
How to alleviate anxiety
In this 24-hour, fast-paced world, "stress" is ever-present and left unchecked it can develop into anxiety. Unfortunately, anxiety has many...
Stuffed Baked Potatoes
This quick and tasty meal packs a nutritious punch. Sweet potatoes are full of beta-carotene goodness, which supports the health...
Chocolate Kidney Bean Brownies
These decadent chocolate brownies are lovely and moist and packed full of goodness. Perfect for lunches, snacks and dessert!
Orange and Sultana Overnight Oats
This tasty breakfast is so simple to make and provides your kids with plenty of energy for their busy day...
Stewed Rhubarb, Orange and Ginger
Did you know that rhubarb is beneficial for preventing constipation? Try this quick and delicious dessert tonight.