Contributed by: Lisa Guy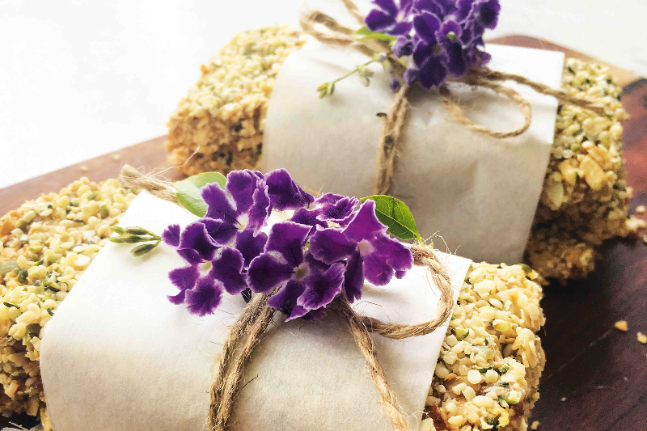 Nut-Free Muesli Bars Recipe
These lovely bars are a healthy alternative to store-bought sugar-laden muesli bars and are great for school lunchboxes.
Peanut Butter Balls Recipe
Kids coming home from school are starving and it's great to offer them nutritious food that will keep them going...
Tahini Buckwheat Noodles with Edamame Recipe
Tahini provides plenty of healthy unsaturated fats and vitamin E, which help promote heart health. Why not try this delicious...
Edamame Hummus Recipe
Want to get the kids in the kitchen? They'll love podding the edamame because it's a fiddly task, but it...
Gluten-free Pumpkin Loaf
This healthy loaf is filled with so much goodness it's hard to stop at one slice! Treat yourself.
Chocolate Bounty Bars
These tasty little morsels will be your new favourite snack. We find it very hard not to eat them all...
Matcha Rice
Looking for new ways to cook rice? Try this delicious and healthy matcha rice recipe today.
Berry and Lemon Coconut Cake
This gorgeous cake provides plenty of protein, which helps keep blood sugar levels balanced and sugar cravings at bay.