Jackfruit with Soft Tacos, Salsa and Greens Recipe
Credit: Adam Guthrie
Jackfruit is an amazing ingredient that's not commonly used. It's very easy to cook and gives an amazing "pulled pork" texture that vegans and vegetarians can enjoy.
Serves: 1
Jackfruit
1 can green jackfruit, drained
¼ cup BBQ sauce
1 onion, sliced into thin crescents


Salsa
½ cup diced ripe papaya
½ red capsicum, diced
Few sprigs coriander, roughly chopped
1 tsp lime juice


Cashew Sour Cream
½ cup cashews, soaked for 30 mins
Juice 1 lemon
½ tsp salt


8 soft flour tortillas
Fresh sprigs coriander
Small red chilli, sliced thin, or Sambal oelek
4 cups baby spinach leaves
Place green jackfruit in saucepan and add BBQ sauce. Marinate for 30 mins. Heat frying pan and sauté onion with a little water until caramelised, about 10 mins. Add jackfruit and heat through, then set aside.
To make salsa, combine ingredients in small bowl.
To make cashew cream, place drained cashews in high-speed blender with lemon juice, salt and ½ cup hot water and blend until completely smooth. Store in airtight container in fridge until required.
To assemble tacos, place handful of baby spinach leaves on taco, add small amount of jackfruit into each, then top with papaya salsa, drizzles of cashew sour cream and dashes of sambal oelek or slices of fresh chilli, if desired. Add a few fresh coriander leaves and serve.

Discover organic at our Wellbeing Directory

Like what you read? Sign up for a weekly dose of wellness






MORE INSPIRATION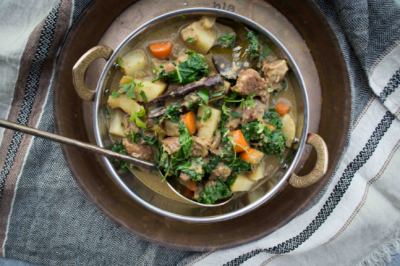 Beef Massaman Recipe
This Beef Massaman is a nutritionally balanced meal offering quality protein, good fats and plant-based carbohydrates to support and nourish...
Seafood Chowder Recipe
This Seafood Chowder Recipe is the perfect one-pot wonder for mid-week meals. It's packed with sweet potato, which is high...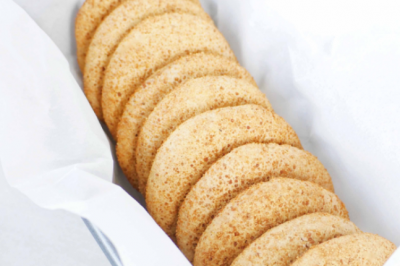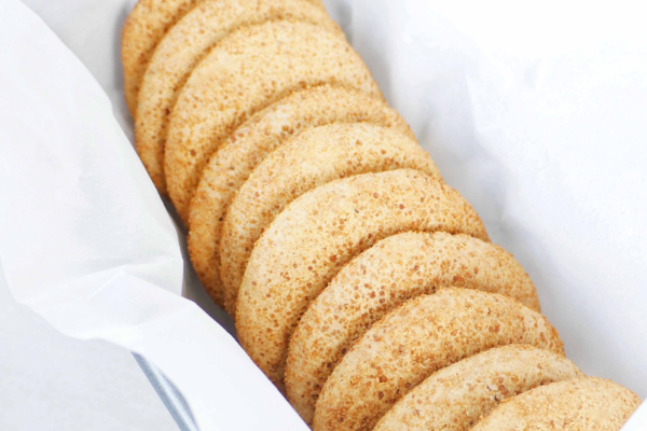 Gluten-free Ginger Cookies Recipe
These delicious gluten-free ginger cookies are a healthy alternative to sugar-laden store-bought varieties. Try them out for morning tea.
Mini Black Forest Cakes Recipe
This is a healthy twist on the traditional black forest cake. We've made them into bite-size pieces, but you can...