Mango and Coconut Ice Blocks Recipe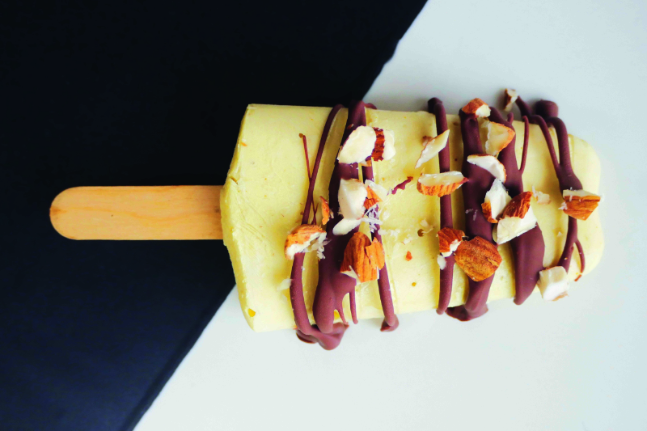 Credit: Lisa Guy
These delicious Mango and Coconut Ice Blocks make a healthy treat for the whole family. They are a nutritious alternative to sugar-laden store-bought varieties. Mangoes and bananas are great sources of vitamin C and fibre, which are important nutrients needed for a strong immune system and bowel health.
Makes: 6
1½ cups mango cubes
1 ripe banana
1 tin coconut milk
½ cup dark chocolate squares
Handful almonds, roughly chopped
Place mango, banana and coconut milk in blender and blend until well combined.
Pour mixture into ice-block moulds and place in freezer for 3 hours, until set.
Remove ice blocks from moulds, lay on tray lined with baking paper.
Melt chocolate, then drizzle across ice blocks, then quickly sprinkle chopped almonds before chocolate sets.
Keep in freezer until ready to eat.