Pulled Jackfruit San Choy Bau Recipe
Credit: Christie Connelly
Jackfruit is most famous for being vegan pulled "pork" in BBQ sauce, but I thought I'd use the pulled idea and take the sauce flavours in another direction. The texture is absolutely perfect with the Oriental mushrooms, as the jackfruit has a similar mouth feel and soaks up the sauce, too, like mushrooms do. Make this more substantial by serving with rice noodles in the lettuce cups if you like.
Serves: 4
1 tbsp peanut oil
1 onion, diced
3 cloves garlic, diced
5cm piece ginger, peeled & grated
565g tin young green jackfruit in water or brine (not syrup), drained & coarsely chopped
100g enoki mushrooms, pulled apart & cut in half
4 fresh shiitake mushrooms, diced
3 tbsp kecap manis
3 tbsp oyster sauce
1 tsp sesame oil
¼ tsp white ground pepper
2 spring onions, sliced
1 chilli, diced
1 cup bean sprouts
1 carrot, peeled & grated
Lettuce leaves & lime wedges, to serve
Add oil and onion to saucepan with lid and cook over medium heat until translucent. Add garlic and ginger and cook for 1 min more. Add chopped jackfruit, enoki and shiitake mushrooms and ¼ cup water and cover with lid for 3 mins to steam and soften fruit.
Remove the lid and use 2 forks to pull pieces of jackfruit apart into strips. Increase heat to high and cook until all liquid has evaporated. Take off heat.
Stir in kecap manis, oyster sauce, sesame oil and white pepper until well combined.
Serve in lettuce cups topped with spring onion and chilli, with beansprouts, carrot and lime wedges on the side so guests can help themselves.

Discover organic at our Wellbeing Directory

Like what you read? Sign up for a weekly dose of wellness






MORE INSPIRATION
Chocolate Pots Recipe
This is a fantastic recipe to put together quickly so you have a tasty chocolate dessert. Enjoy our delicious Chocolate...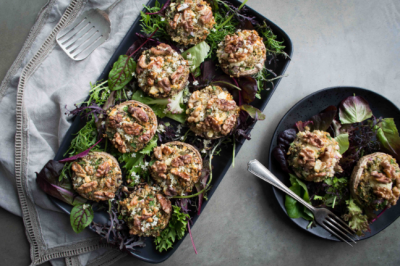 Quinoa-Stuffed Mushrooms Recipe
The combination of protein from the quinoa, carbohydrate via the vegetables and essential fats from the walnuts makes this one...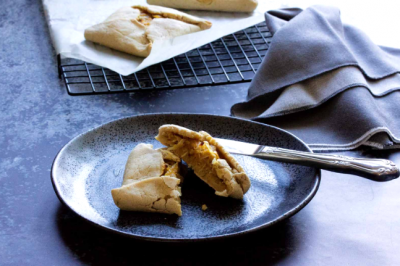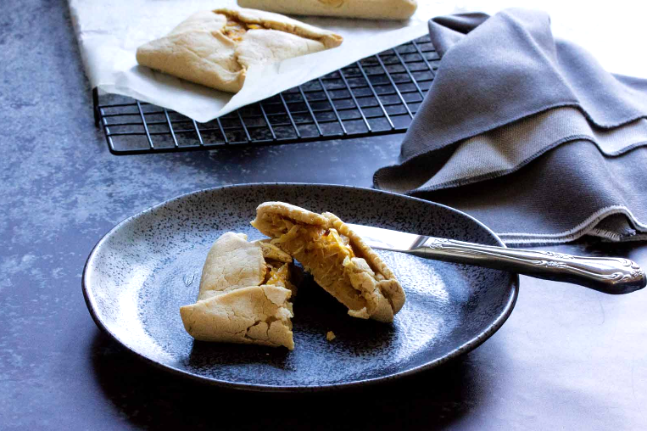 Onion Cake Recipe
Have you ever tried a German onion cake? Traditionally, they are prepared with white wheat flour and a cream and...
Pho Chay Recipe
A Vietnamese delight, pho is a popular dish that's versatile and delicious. Pho chay is the vegetarian version and, despite...