Strawberry Basil Soup
Credit: Meg Thompson
This simple soup makes a lovely entrée or fresh dessert. Alternatively, you can pour the mixture into icy pole moulds and freeze for a frozen version.
Serves: 2
2 punnets strawberries, green tops removed
3–5 basil leaves
1 tbsp avocado
1 tsp lemon juice
1 tbsp coconut milk
Maple syrup to sweeten, depending on sweetness of strawberries
Pop all ingredients into blender and blend until smooth.
Transfer to serving bowls and enjoy.

Discover organic at our Welbeing Directory

Like what you read? Sign up for a weekly dose of wellness






MORE INSPIRATION
Raw Berry Cheesecake Recipe
This dessert is delicious, healthy, vegan and beautiful… What more could you want in a dessert?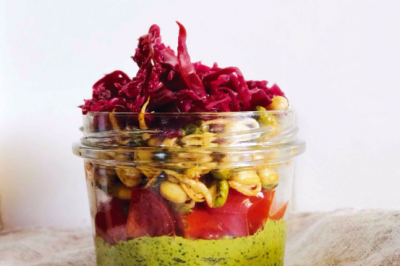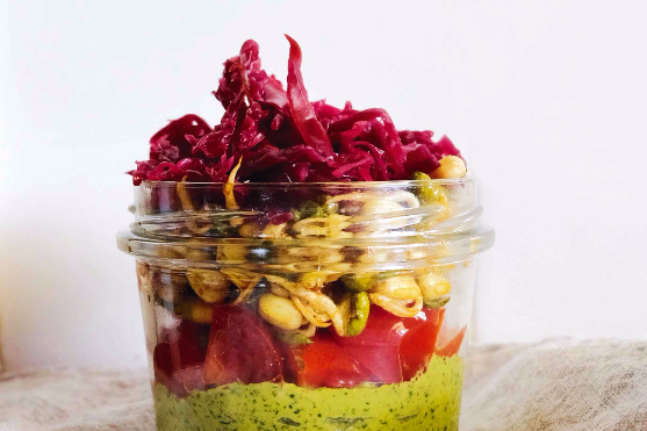 Raw Mexican with Walnut and Jalapeño Pesto, Cumin Sprouts and Salsa Recipe
This leftover pesto is wonderful as a spread, as a salad dressing or, if you're not eating raw, then on...
Beetroot Dip with Crudité Recipe
Here's a choose-your-own-adventure kind of meal, full of healthy fats and grounding protein. Enjoy, foodie friends!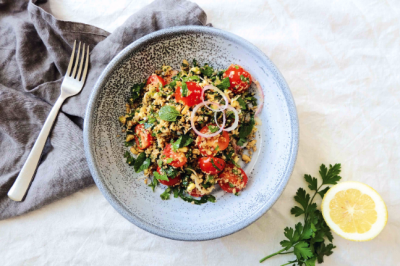 Raw Tabouleh Recipe
A delicious, raw take on a traditional favourite, this dish is jam-packed with goodness and is a little more "hearty"...