Tomato Soup Recipe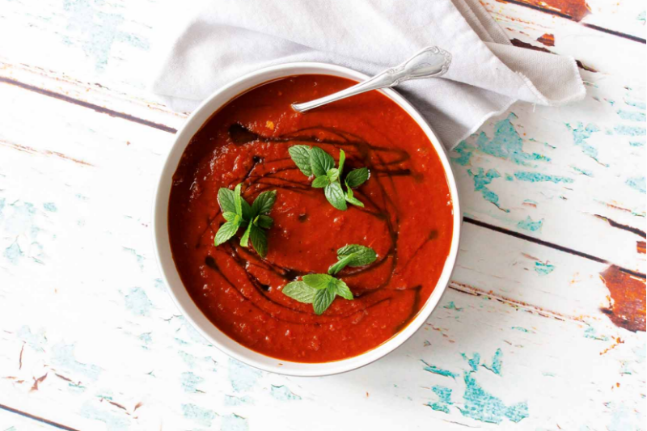 Credit: Danielle Minnebo
Tomato soup makes the perfect fourth course. It's a light meal, can be packed full of vegetables and can be served with a poached egg as a source of protein.
Serves: 4
2 tbsp olive oil
1 red onion, finely diced
1 clove garlic, crushed
1 tsp sea salt
2 tsp smoked paprika
1 tbsp tomato paste
2 cups vegetable stock
750mL passata
2 tbsp balsamic vinegar
1 tbsp coconut palm sugar
¼ cup flat-leaf parsley leaves
Heat olive oil in large saucepan over medium heat. Add onion, garlic and sea salt and allow to cook for 5 mins, until softened. Add smoked paprika and tomato paste and cook for further 2 mins. Make sure you keep stirring mixture to avoid burning on bottom.
Add stock, passata, balsamic vinegar and coconut palm sugar, mix together well, cover with lid and simmer for 30 mins over low heat.
Serve topped with another drizzle of balsamic vinegar and fresh flat-leaf parsley.

Discover organic at our Wellbeing Directory

Like what you read? Sign up for a weekly dose of wellness






MORE INSPIRATION
Beetroot, Maple and Pecans Salad Recipe
The beetroot plant is bursting with so much nourishment and it's super delicious when combined with this tasty dressing and...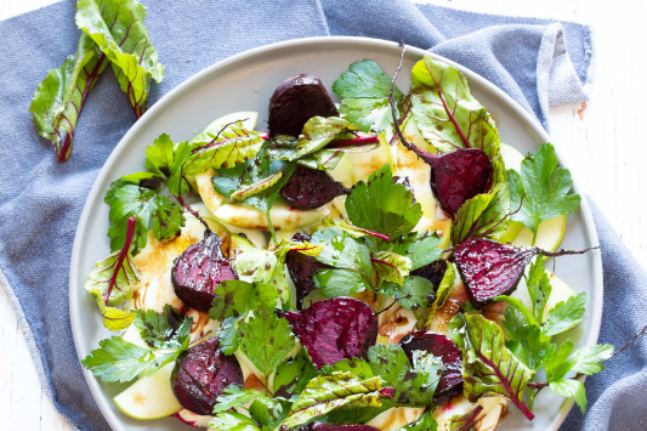 Roasted Beetroot Salad Recipe
Beetroot greens are not to be underestimated. They are rich in antioxidants, potassium, vitamin B6, manganese, copper, vitamin A, calcium...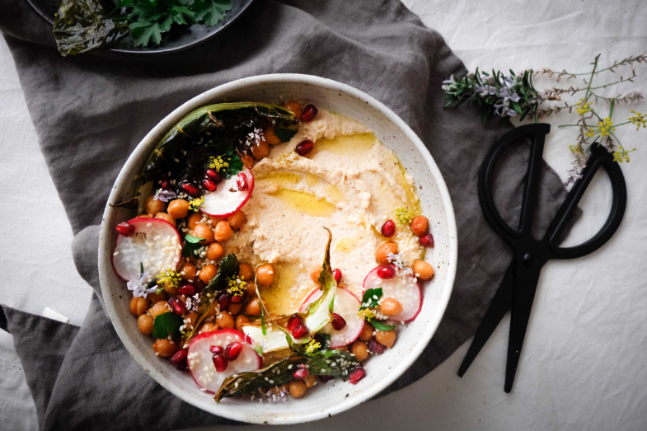 Cauliflower Hummus Recipe
The cauliflower lends a gorgeous nutty flavour and, garnished with some extra roasted chickpeas and veg, the texture is equally...
Vegetable Marrakesh Casserole Recipe
Root vegetables are stars of the spiced casserole! Sweet potato, pumpkin and carrot are simmered in Moroccan-inspired flavours for a...