Contributed by: Jessica Lee
Don't like change? Here are 5 ways to deal with change mindfully
When change happens in life, it can be a shock or a more subtle shifting under the surface. Either way,...
How to find balance and ease on the endless quest to be your 'best self'
In the endless quest to be your best self, is it possible that you are missing some of the best...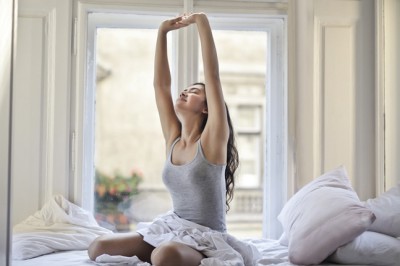 9 healthy habits to improve your sleep
Sleep is such a crucial element to good health yet it's one of the first things to fall to the...
How to unleash your creative expression through vulnerability
Allow your creative side to roam free by tuning inwards and harnessing the power of your courage, vulnerability and willingness...
8 simple ways to create a spacious mind
Space is a hot commodity, and not just in real estate. Creating space in your mind can be conducive to...
Is freedom the secret to happiness? We take a look at the paradox of freedom
While it's often believed freedom is conducive to more life satisfaction and happiness, delayed gratification and healthy restrictions can play...
7 positive ways to rewire yourself for resilience
"Resilience" is a buzzword these days in areas as diverse as business, sport and personal growth. Everyone wants to be...
Are you wired for wonder? 15 practical ways to become more curious
By actively bringing wonder into your life you can experience more happiness and make your brain healthier at the same...
5 ways to tap into the "flow state"
The flow state is a unique state of consciousness that allows you to feel and perform your best. By tapping...
Learn how to regain your brain after burnout
Do you have "burnout brain"? A brain that's tired, stressed, overworked and unable to think clearly and creatively? Snap out...
4 ways to fight your fears
Are your doubts and fears holding you back from going after what you want? By understanding and working with your...
4 easy steps to setting loving goals and achieving them
Setting goals can be a powerful practice, particularly when the approach celebrates the process — and yourself. In this article,...
6 practices for developing more patience today
Were you ever reminded growing up that patience was a virtue? Well, like much parental advice revisited as an adult,...
12 steps to happiness
You have the power to create happiness in your life and here are 12 steps to help you do just...