Baked Apple Pancakes Recipe
Credit: Lee Holmes
This baked apple pancake is a delicious sweet-bake to include in your meal-planning agenda. It's gluten free and all its sweetness comes from the purity of the apple. With just a handful of ingredients, this baby can be whipped together on a Sunday afternoon and enjoyed for dessert, still leaving you with portions of delectability to be savoured through the week.
Serves: 4
2 medium apples, peeled, cored & sliced
Stevia, to taste
1 tsp lemon juice
3 medium eggs
½ cup tapioca flour
1 tbsp coconut milk
125mL almond milk
Pinch Celtic sea salt
1 tsp ground cinnamon
Pinch nutmeg
Preheat oven to 200°C and line 21cm×9cm loaf (bar) tin with baking paper.
In medium bowl, mix three-quarters of apple slices with stevia and lemon juice.
In separate medium-sized bowl, whisk eggs then mix in flour, coconut milk, almond milk and salt plus apple mixture. Let batter rest for 10 mins then pour into prepared tin. Top with remaining apple slices then sprinkle with cinnamon and nutmeg.
Bake for 20–25 mins until set. Leave to cool for 10 mins, cut into portions and serve warm.
Tip: Letting batter rest for 10 mins before using is a good exercise in patience and results in a smoother mix and even hydration. This works for both baked and pan-cooked pancakes.

Discover organic at our Welbeing Directory

Like what you read? Sign up for a weekly dose of wellness






MORE INSPIRATION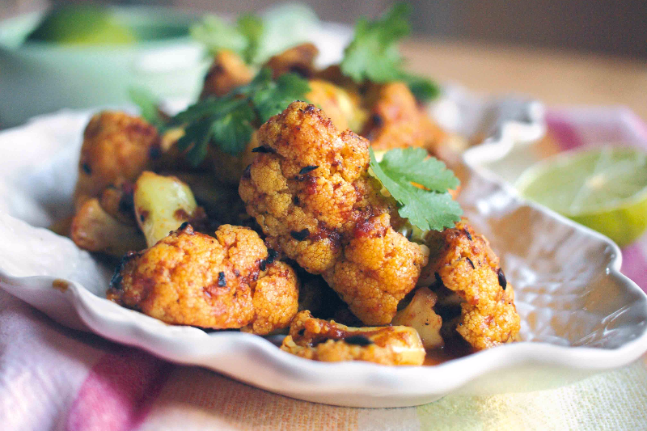 Indian Spiced Cauliflower Recipe
This delicious and healthy dish is especially lovely served with basmati rice cooked in coconut milk.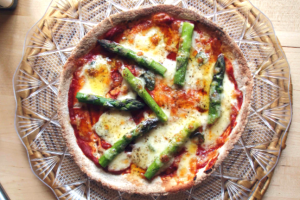 Asparagus Pita Pizza Recipe
This simple vegetarian pizza dinner is perfect for Meat-Free Monday's (a campaign that encourages us to try one meat-free day...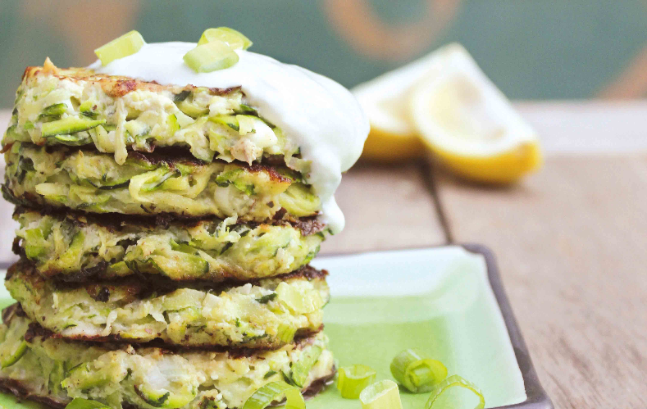 Zucchini Fritters Recipe
Did you know that zucchinis are great for eye health and protection against age-related eye diseases? Try these delicious fritters...
Quinoa and Goji Muesli Recipe
This muesli is packed full of nutrition and is the perfect way to start your day. Don't forget to make...