Berry and Coconut Cream Icy Poles Recipe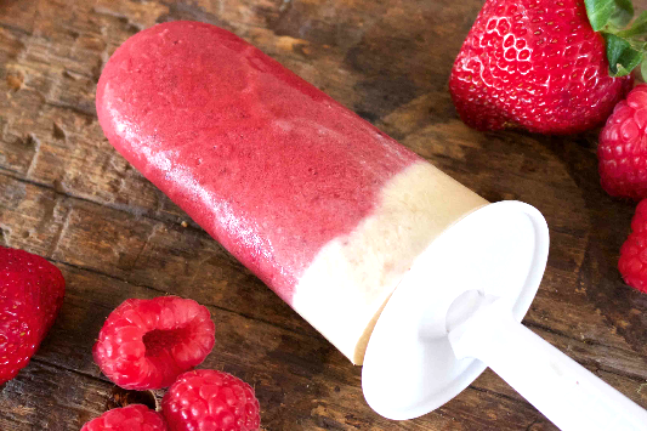 Credit: Danielle Minnebo
You can use any fruit you like in this recipe, which would work beautifully with frozen mango and pineapple.
Serves: 6
2 cups frozen organic berries
2 tbsp coconut palm sugar
½ cup coconut milk
¼ cup water
½ cup coconut milk
½ tsp vanilla bean powder
1 tbsp coconut palm sugar
Add frozen berries, 2 tbsp coconut palm sugar, coconut milk and water to food processor. Blend for 1 minute until smooth and creamy. Spoon into icy pole moulds, making sure to only fill by ⅔. Leave ⅓ for cream mixture.
Add coconut milk, vanilla bean powder and coconut palm sugar to small jug and mix with spoon until combined. Pour into each icy pole mould and set in freezer for 8 hours.
Note: It's important the berries you use are frozen, as it helps create the distinct layer between the berries and cream. If the berries are fresh the layer will be too runny and when you add the cream layer it will all mix together. It will still taste fantastic but it won't look as pretty!

Discover organic at our Wellbeing Directory

Like what you read? Sign up for a weekly dose of wellness