Broccoli and Macadamia Pesto Recipe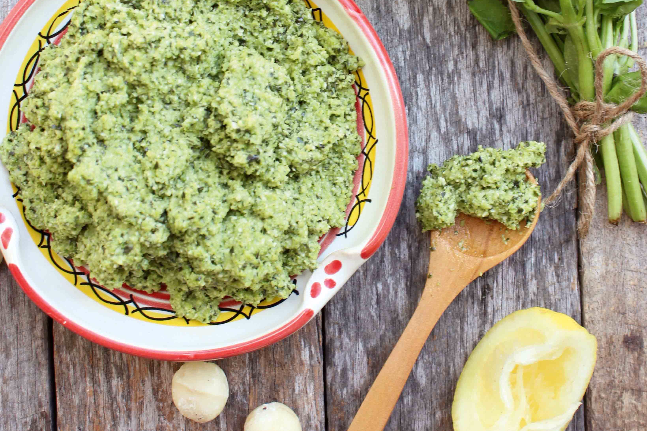 Credit: Lisa Guy
Broccoli contains sulphur compounds that are required for healthy liver detoxification and skin, and for the production of connective tissue throughout the body, including cartilage, bones and tendons. Broccoli is also a great source of dietary fibre and vitamin C, required to support bowel health and immune and adrenal function. Macadamia nuts are rich in heart-healthy mono-unsaturated fats that are beneficial for lowering total cholesterol levels as well as "bad" LDL cholesterol. These healthy nuts also provide plenty of protein and fibre, along with good levels of calcium, zinc, and magnesium.
Makes: 1 cup
140g broccoli florets, stems removed
⅓ cup raw macadamia nuts
1 cup fresh basil leaves
Juice 1 lemon
Pinch sea salt
⅓ cup olive oil
1 clove garlic
Handful parmesan cheese, optional
Steam broccoli for 6 mins or until tender.
Place broccoli and other ingredients in food processor and blend until well combined.
If you prefer thinner consistency, add more olive oil.

Discover organic at our Welbeing Directory

Like what you read? Sign up for a weekly dose of wellness






MORE INSPIRATION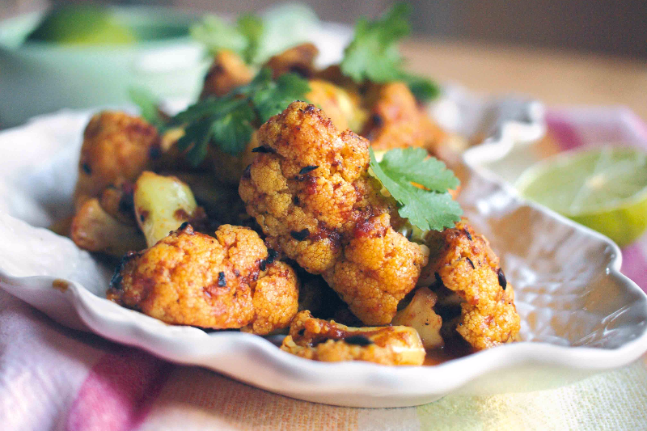 Indian Spiced Cauliflower Recipe
This delicious and healthy dish is especially lovely served with basmati rice cooked in coconut milk.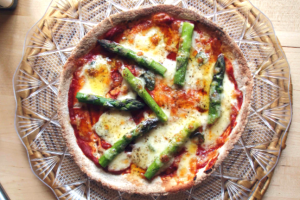 Asparagus Pita Pizza Recipe
This simple vegetarian pizza dinner is perfect for Meat-Free Monday's (a campaign that encourages us to try one meat-free day...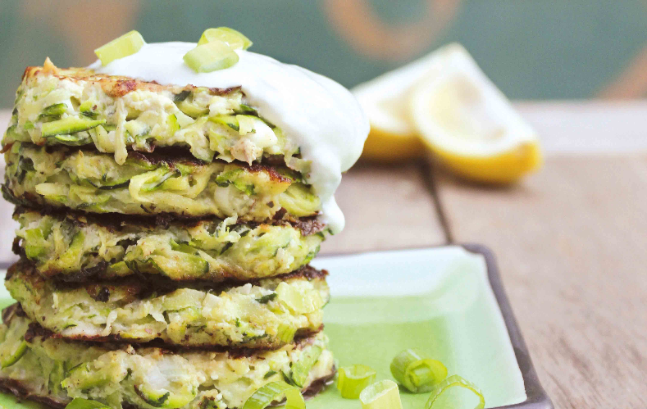 Zucchini Fritters Recipe
Did you know that zucchinis are great for eye health and protection against age-related eye diseases? Try these delicious fritters...
Quinoa and Goji Muesli Recipe
This muesli is packed full of nutrition and is the perfect way to start your day. Don't forget to make...