Christmas Roast Vegetables Bubble & Squeak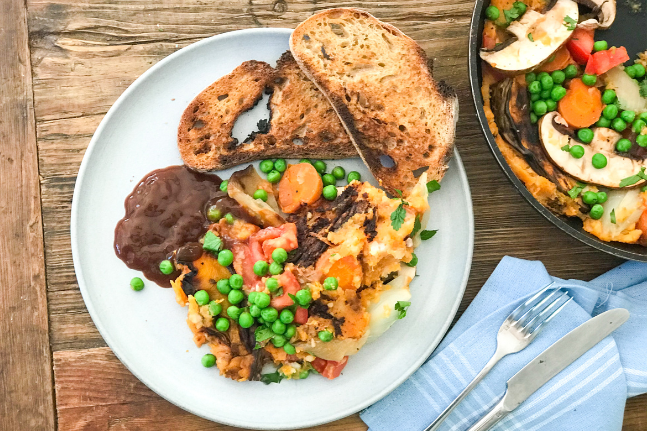 Credit: Adam Guthrie
Got lots of Christmas leftover vegetables? Roast veggie bubble & squeak is the answer to your Boxing Day brunch hunger pangs and it is full of flavour and festive vibes.
Serves: 4-6
VG
Leftovers
Baked potato
Baked sweet potato
Baked onion
Baked carrots
Baked pumpkin
Peas
Grilled mushrooms
Chopped parsley
Sourdough toast
Your favourite sauce or leftover gravy
Mash the baked potatoes and sweet potatoes.
Chop the baked onions, carrots and pumpkin into pieces.
Add all the other ingredients and push them into the potatoes with a spatula. It will be like a big thick potato pancake.
Cover with a lid and cook on a medium to low heat for about 15 mins.
Place the pan on the table with the sourdough toast and your sauces and let everyone help themselves.