Gluten-free Vegan Earth Patties Recipe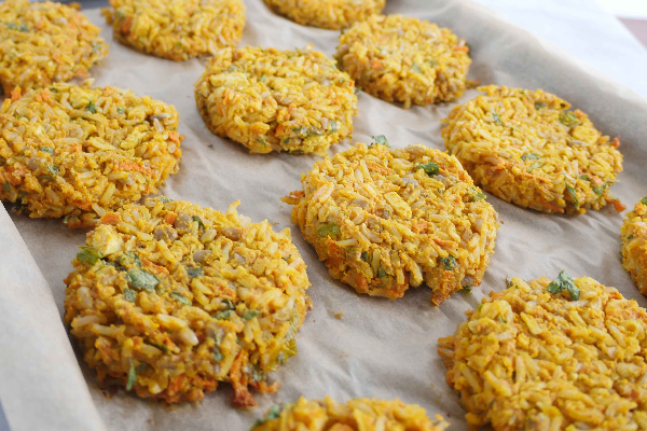 Credit: Lisa Guy
Tofu is a highly nutritious food that gives this dish a good boost in protein, calcium and B vitamins. Eating tofu has been associated with lowering cholesterol levels and reducing risk of heart disease. Tofu also contains phyto-oestrogens, which can be helpful for relieving menopausal symptoms in women. Always choose organic tofu to avoid genetically modified soybeans.
Makes: 16 patties
1 sweet potato, steamed & pureed
1 carrot, grated
3 cloves garlic, minced
2 cups cooked brown rice
4 spring onions, thinly sliced
Handful coriander, roughly chopped
¼ cup sunflower seeds
2 tbsp pumpkin seeds
250g firm tofu, finely chopped
2 heaped tbsp tahini or nut butter
2 tsp ground cumin
Pinch sea salt & pepper
Preheat oven to 180ºC.
Mix all ingredients together well in large bowl.
Make medium-sized balls and place on baking tray lined with baking paper. You can use an ice-cream scoop for this. Flatten with fork and neaten around sides.
Bake for 35 mins.