Healthy Nut Butter Jars Recipe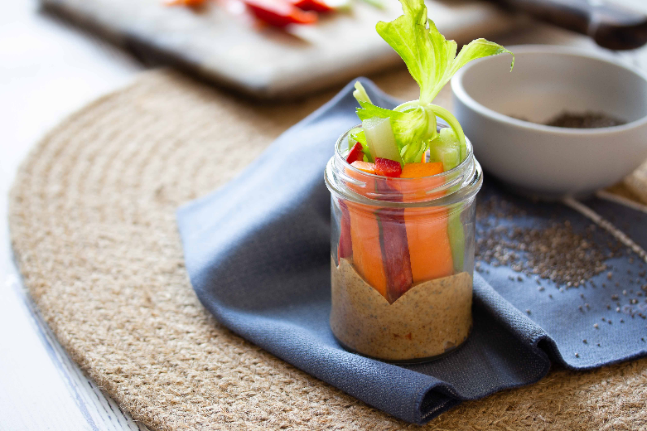 Credit: Danielle Minnebo
This is my favourite go-to snack for work. It travels really well in your bag and it makes the perfect vegetable/protein-rich snack. I've supercharged my nut butter by adding some chia seeds and sea salt. Feel free to experiment with this yourself. It would be really tasty with a bit of crushed garlic and smoked paprika.
Serves: 1
2 tbsp almond butter
Pinch sea salt, to taste
1 tsp olive oil
1 tbsp chia seeds
Mix chopped vegetables such as carrot, celery, capsicum
Use a clean recycled jar for this recipe. Add almond butter, sea salt, olive oil and chia seeds. Mix until combined. Add different vegetable sticks and push down into nut butter so they stay in place. Make sure you have cut them same length as jar so you can put the lid on.
This will keep in the fridge for up to a week, so these are great to do on the weekend and have a stash available during the week.